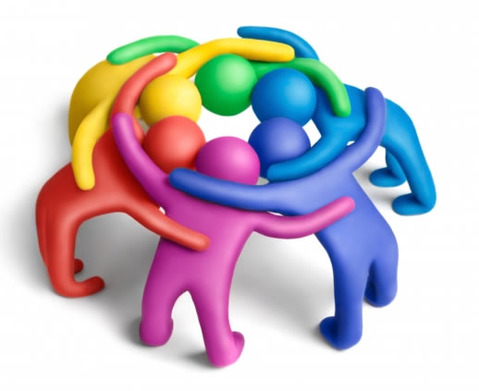 29 Jan

Tips for Sharing Ministry Space – Part 1: Share and Share Alike!

This post is part of a series on how to share environment space with other ministry teams. It might also be helpful for children's ministry leaders that work in a portable setting.
Sharing – Practicing What We Preach!
If you work with children in any capacity, my guess is you've had to deal with the issue of sharing. We teach kids all the time about how important it is to share. We tell them to share their toys, share their candy, share their crayons, etc. But what happens when the tables are turned and we adults are asked to share? Sharing our gifts, our talents, our stuff – that's one thing; but it's a whole other ball game when we are asked to share ministry space! 🙂
In all seriousness, it can be a tricky business! I've written this series with the hope that what we've learned about sharing ministry space over the past 8 years at our church, might help those of you who are in the same boat. 
One Space – Multiple Environments
At Community Christian Church, our elementary programming takes place on Sunday mornings during the main service times. We utilize one large room that can be divided into three by pulling two retractable partitions closed (we do this for our small group time). When we are finished with Sunday morning services, our student ministry team takes over that space and "flips" the room for their large group gatherings that take place on Sunday evenings. In addition, this same space is used throughout the week for meetings and various other gatherings (Family Experience, MOPS, church events, etc.).
The leaders of all of the teams that utilize this space love decor and creating environments. As a result, it is important that each of us are able to tailor the space to our specific ministry's style and needs. We have worked hard to create systems that enable us to quickly set up and tear down decor that suits our individual ministries. In addition, we've had to develop certain systems and agreements that help us know what to expect from one another and avoid conflict as we share space and prepare our environments each week.
In this series of posts, you'll find tips about what to do as a team before creating decor, as well as some practical ways to create decor that enables you to "flip" environments easily and on a regular basis.
Here are the topics I'll focus on:
Do you share space? What suggestions and/or questions do you have about this subject?