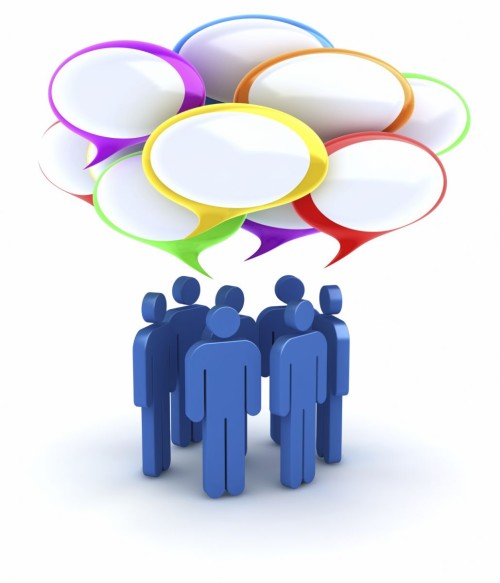 31 Jan

Tips for Sharing Ministry Space – Part 3: Before Decor – Communication!

This post is part of a series on how to share environment space with other ministry teams. It might also be helpful for children's ministry leaders that work in a portable setting.
Before Decor
COMMUNICATE, COMMUNICATE AND COMMUNICATE AGAIN!
When sharing space, it is important to communicate across ministries. The staff at CCC has developed a few ways of ensuring that we are all communicating with each another and keeping each other in the loop about reserving meeting space, etc.
Sharing a Calendar
One way we tackle this subject is through a shared calendar on Google Drive. There are several options for shared calendars on the internet. We've just found we like Google Drive best. Our shared calendar houses all of the events that take place in our church. Each event includes the time and location so everyone knows exactly what is happening, when it's happening, and where it's happening. If a volunteer is leading something in a particular space (i.e. a small group meeting, a rehearsal, etc.) and does not have access to the shared calendar, his/her staff supervisor is responsible for putting that info in place and communicating it to the rest of the staff team.
Here are a few examples of how a shared calendar has helped me with regard to preparing and cleaning up the environment space I share:
Often, our children's ministry team will take over an entire shared space for a period of time to create a set or prepare and organize resources. Before getting ready to do something like this, I check the calendar first to make sure no small groups or meetings are slated for that space in that time slot. In addition, I check to see what might be happening that afternoon or evening. If there is something scheduled, I know that while we can work in the space during the day, I'll need to be able to clean up and put the space back to it's "multi-purpose look" for that night. This is key when what we are doing is going to make a bit of a mess that can't be cleaned up in one day (i.e. painting large scale items that need to dry overnight or reorganizing resources that require things are spread out over the space before organizing and putting them back). Can you imagine walking into a room to set up for your event and finding the space looks like it does in the photo? Not fun! It's also not fun to work on a project and think it can be left overnight to dry, only to find there is a group coming in that evening and everything needs to be picked up. It's obvious I've been on both ends of this example. Hence – I love our shared calendar!!!
Our shared calendar helps me know ahead of time, when the space is available for me to schedule work days for volunteers to come and organize resources or create a set. Thankfully, this has not happened, but I would feel terribly if I scheduled a team of volunteers and they all arrived ready to work only to find something already going on in that space. That could end up being a terrible waste of precious time for my volunteers and wouldn't exactly build credibility for me as a leader. Again – I love our shared calendar!!
Of course, nothing replaces face-to-face communication, but I've found that a shared calendar gives everyone the opportunity to be on the same page and know what's going on before scheduling events, work days, etc.
Circle Up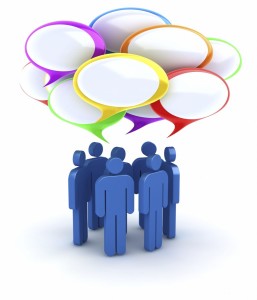 Speaking of face-to-face communication, one thing our staff team does a few mornings a week is something called  "circle up." Two mornings a week, we all literally stand in a circle and meet briefly before we head into our days. One of the things we do at our circle up is share our schedules for the day or coming days. We don't share every bit of everyone's day (no one has time for that kind of a meeting) but we share things that are out of the ordinary or things that are scheduled for shared-space environments. While it's all on the calendar, this time in circle up just offers a few extra checks and balances!
Accountability
A shared calendar means nothing if no one looks at it, and communication at "circle up" means nothing if people aren't following procedures. We all work hard to adhere to the systems that have been put in place for reserving multi-purpose space and re-setting that space when your event is over. As such, we've developed certain "agreements" that we all try to follow. These agreements have to do with procedure, as well as accountability. I'll be sharing some of our specific agreements in the next post but for now, it's important to know there is a second part to communication. The bottom line is we want to build trust within our team. We want to honor one another. So, we do our best to over communicate our schedules and to hold one another accountable to the procedures and agreements we've made. This carries into a variety of areas but is especially helpful when dealing with shared ministry space. Look for more details about that in Part 4 of this series.
How about you? What tips for communication across ministry teams do you have in place?