14 May

OC19 – Some of My Favorite Things!
This Year Was Different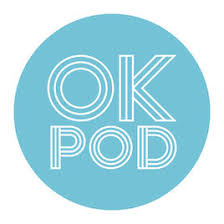 I so enjoyed my week in Atlanta for the Orange Conference. It is always one of my favorite weeks of the year but this year was extra special! I had the opportunity to speak at two breakouts and record a podcast for OKPOD. The podcast will drop sometime in September I'm told, but you can see the breakout material here:
Design Better Environments For Kids
Prep Effectively for a Sunday Experience
All of that made the conference so unique for me. The staff at Orange was so gracious and encouraging. They were helpful and kind and I got to see that not only do they create wonderful experiences for the people who attend the conference, but also those who are a part of it. They work hard and tirelessly to make sure everything goes off without a hitch and it was awesome to get a little peek at how they pull that off.
New Type of Learning
I always learn a ton while at Orange but mainly because I am sitting and soaking in all of the brilliance and expertise of so many wonderful leaders. I still had the opportunity to do that, but this year, I learned just as much outside of breakouts and main sessions. I got to meet so many wonderful leaders from around the country/world. Everyone I met is passionate about helping the next generation know and follow Jesus. I learned so much from each conversation and I'm excited that I've now connected with so many new friends on social media and will continue to learn from them. This year, my learning grew exponentially as did my Orange family. It truly was one of my favorite things about this year's Orange Conference!
Still Partnering With This Parent
I've blogged a bit in the past about how Orange has shaped my parenting, as much if not more than my leadership. Read about that HERE and HERE.
I have two daughters and became a follower of Jesus early on in their lives. I was attending North Point Community Church at the time and Reggie Joiner was the Family Ministry Director there. Orange wasn't a thing yet, but the principles of Orange were all over the NPCC programming for kids and families. When I moved back to Maryland in 2003, I was hungry for a church that would carry the same ideals and values that I been learning during my time at NPCC. Enter – Community Christian Church – my current church and place of employment. This church was one of the few in the North East that, at that time, was using the Orange strategy and curriculum. I jumped in with both feet! My girls have not really known anything else and I am so grateful to have been surrounded by a community of people who continued to encourage me to fight for the heart, imagine the end, widen the circle, create a rhythm, and make it personal!
My daughters are both grown now. I actually am typing this as I travel to my youngest's daughter's graduation from college. Insert tear here. 🙂
I've been on the hunt recently for books, resources and anything I could get my hands on that would help me navigate this new phase where I am facing the idea that my parenting journey is over. While I'll always be my daughters' mom, my time as their "parent" is probably coming to an end. I've always learned so much each year at Orange. As a leader and as a parent. Things that I could immediately take back and apply to my home life and parenting. This year, I didn't really expect to have that happen. In my mind there wasn't a "phase book" for my season of life… or so I thought!
My Favorite Resources
In true Orange fashion – I came away from this conference with some wonderful resources and tremendous encouragement about being a parent of adult children. Maybe these resources have always been there and I'm just noticing them now (you know – like when you buy a new car and suddenly see it everywhere on the road), or maybe they are just creating these resources now, but either way I am incredibly grateful as I feel like Orange and I have grown up together throughout my parenting journey. Each year, I feel like they continue to partner with me, even during seasons where I think there won't be any more for me to learn from them. That is probably never going to be the case, but for an organization that focuses on family ministry, you might think you'll age out once your kids are grown. That couldn't be further from the truth!
My favorite breakout (maybe my favorite session overall) was called "Doing Life With Your Adult Children" hosted by Jim Burns. It was so encouraging and helpful. I bought the book!
Kara Powell spoke in a main session about her work with Steven Argue on their book called Growing With: Every Parent's Guide to Helping Teenagers and Young Adults Thrive in Their Faith, Family, and Future. I bought that book too!
They also have a podcast that I have subscribed to and have loved listening to each day on my morning commute!
And of course… there is a Phase Guide for this "parenting your adult kids" stage of life! It's called 18 Plus! I walked away from the Orange Conference so grateful for all of the things I learned, all of the new friends I made, and all of the amazing resources that continue to help me as I transition to this new Phase of life. It isn't always easy, but having these awesome resources to help me navigate these uncharted waters in my life make it so much better!
Thanks again Orange – for a great conference and for being my partner in this parenting journey all these years!