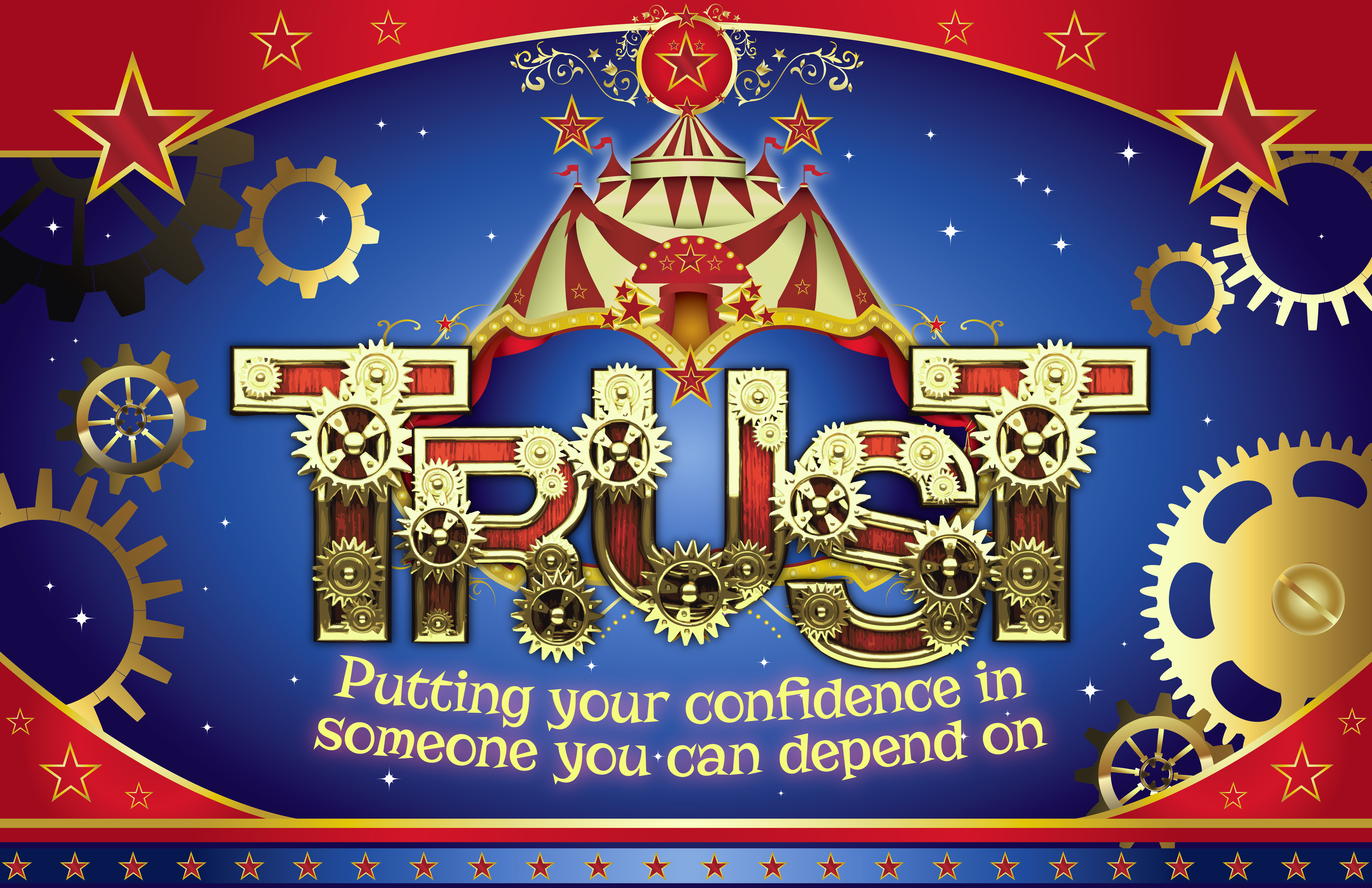 15 Sep

Trust – High Wire – September 2016 – Our Plan & Process

Life App: Trust—putting your confidence in someone you can depend on.
Theme: High Wire
Date: September 2016
New Season, New Strategy!
I had a few ideas rolling around in my head for this month's set, but couldn't really give too much time to it because of all that came with the end of summer and the start of a new school year. We were in the throws of Promotion Sunday, Kindergarten Orientation, the breakdown of our summer series (which is bigger than most other months), prepping leaders for a new year and orienting a whole slew of new leaders that decided to stick with us after serving on our Summer Team! Ummm – hold please, can I get a woohoo for Summer Team!
Okay, back to September's set design. I knew that I really needed to change the way I did things this fall. While I have a team of volunteers who help me craft the set each month, I really need to develop a team of leaders who could own most of this process. So, I gathered a few trusted volunteers and we had a chat. I shared what I was thinking, what I was dreaming about, and what I needed help with. They were amazing! They came up with some incredible ideas regarding our set design process including an awesome new way to hold brainstorming sessions!
They also helped me think through this month's set knowing we had one week to pull it off and a very tight budget! Below is what THEY came up with. Did you catch that? THEY! I'm so proud of this set, not just because it's fun and looks terrific, but because for the first time – it is completely volunteer driven! I am finally taking my hands off the wheel and as a result – I'm seeing some very talented, creative people rise up and make great things happen for kids! Look for a special blog post with all of the details about that soon! For now – here is our September Plan/Process:
Our Plan
We knew we wanted a circus tent on stage. I wasn't sure if we wanted to use fabric, streamers or what? I also didn't know if it would be possible to make it 3D so I figured we would just have a flat tent as the backdrop. My team had a better idea!
We would use red and white plastic tablecloths to create the tent.
We would use 4 – 6′ poles we had in storage from a different set to extend the tent out, away from the backdrop! YAY – 3D!
In addition to the circus tent, we definitely wanted a high wire! It's the September theme for goodness sake and we couldn't have a circus without a high wire!
I was concerned about the high wire because we can only make things as high as our backdrop. We have 3 screens above the backdrop, so anything we hang from the ceiling or project any higher than our backdrop will either cast a shadow on the screens or block them completely.
I couldn't figure out how it would work. I kept thinking, "The tent is about 6′ high and the high wire is higher than that? Does the high wire sit in front of the tent? That could be weird?" I just couldn't figure it out. But again… one of my volunteers had an idea.
He would suspend a "high wire" with someone walking on it inside the circus tent. I still didn't see it. I was having a hard time picturing it – but he had this idea and with my new efforts to take my hands off the wheel, I shut up and let him go with it. I LOVED what he came up with!
We considered some other aspects of a circus – clowns, lion cages, etc.
We decided to create a clown stand-up that the kids could put their face in for photos.
We decided to make a lion cage that the kids could sit behind and have a photo taken. It could be used for the Opener on Week 3 too!
And of course, all of this needed to be "portable" because we share our space with our Student Ministry. Their fall programming kicked up in September and they meet on Sunday nights, so we tear down each Sunday after morning services. My team thought it through and came up with a way to make it happen. Check out how we did it all below.
Our Process
The insulation foam backdrop had already been painted dark blue for something we did this summer. We left it blue because it matched the Theme Graphics color.
The red and white tablecloths were cut in half lengthwise. We taped a long red piece and a long white piece together to create red and white "stripes" for the tent.
Four poles with bases (we had these in storage) were used to create a tent structure that stood about 2 feet from the backdrop at its farthest point.
A string was pinned on the far sides of the backdrop and then velcroed from one pole to the next at the highest point on each pole. This created a base structure that looked like half of a hexagon. The backdrop cut the "hexagon" in half.
The red and white tablecloths were hung from the string to create the base of the tent. They were binder clipped onto the string (like a clothesline).
Remaining red and white stripes were cut in half horizontally (so they were shorter).
Then they were pinned to the top of the backdrop and extended out over the hexagon structure to create the top of the tent.
The two front pieces of the tent were draped back so you could see "inside."
A clothesline was hung from one of the farthest inside poles to the other to create a high wire. Although it was only about 3 feet off the floor, it gave the illusion that something was happening inside the tent.
We projected a tight-rope walker onto insulation foam to the size we wanted, He was traced, cut and painted gold to match the gold in the graphics.
He was placed onto the clothesline and mounted to an extension that was pinned to the backdrop.
More foam core was cut into a half circle and painted gold to create a circus ring.
A clown and lion's cage were also projected onto foam core, traced, cut out with a hot knife and then painted.
Black ribbon was used to create the bars of the lion's cage. That saved a ton of time cutting foam core, and painting it!
We had gold stars from a previous event that we pinned to the backdrop around the circus tent. This helped connect the backdrop to the graphics on the screens.
Here is a gallery of photos that show the process we took to make this set:
How are you all doing with your September programming? Is your set able to enhance your large group production and the kid's experience? Jump down into the comments section and share your stories!