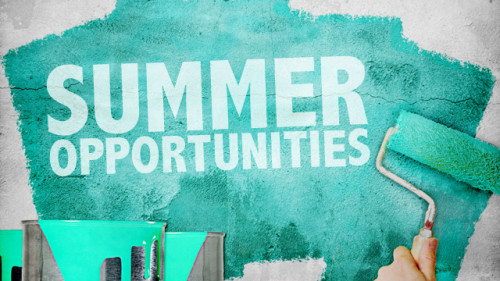 16 May

Summer in Children's Ministry – Part 2: Opportunity is Knocking!

This post is part of a series about summer in children's ministry. Specifically, this series will address:
Summer = Opportunity!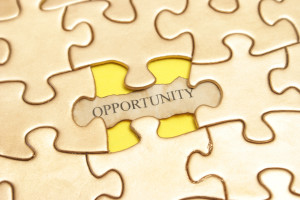 We use a Summer XP or a summer series every year during July and August (these are the summer vacation months where I live). Using a summer series affords us the ability to take a break from the regular routine and implement something new. This in turn, puts us in a position to seize some very important opportunities! Some of these opportunities include:
Building momentum both in the summer and as we head into a new season of ministry in the fall
Recruiting new volunteers
Giving our regularly scheduled volunteers a BREAK!
Momentum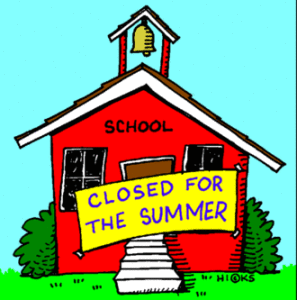 Summer is a natural momentum builder. Back-to-school in the fall is another. When we, as children's ministry leaders, utilize a different kind of summer programming, we capitalize on the momentum that both of these seasons have to offer.
When we kick off our summer programming – we go big! We change our entire environment and we change the way we program. You can read more about the details of that here. This change of pace creates tremendous energy as kids enter our environment because it's new, it's different, and hopefully  it's exciting. In addition, as the summer draws to a close, kids are ready to get back to school and back to a regular routine. They will tell you they aren't, but most are secretly excited to get back to school in the fall. This is the true for us in Children's Ministry as well. While our kids love what we do with our environment in the summer, by the end of the 8 or 9 weeks, they are ready to get back to "normal." We see this each year around mid-August, as kids begin to ask for their small group leaders and wonder when they'll be back together again.
Changing your programming during the summer takes advantage of the natural rhythm families follow, based on the school calendar. In turn, it brings energy to your kids and your environment at optimal times during the year. That energy builds momentum and helps get everyone excited about being at church and wanting to come back!
New Recruits!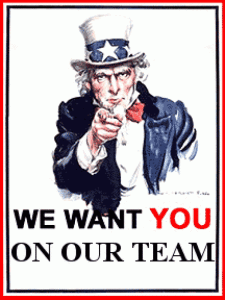 Orange has a number of summer curriculum series (called Summer XP's) and they are all excellent. These series are video driven and have a heavy emphasis on the large group content. This means that the amount of time kids are in small groups is minimized. In addition, we use a station based environment during our summer programming, so we offer more time on the front end of large group for kids to be at stations, rather than being engaged in a small group setting. Finally, the small group curriculum for the summer series is a bit more simplistic. These factors enable us to recruit volunteers who may not feel that they are ready for the weekly commitment of being a small group leader just yet, and/or may feel more comfortable leading more simplistic activities.
This is where our Summer Team comes into play! We begin recruiting people in late May and early June for our Children's Ministry Summer Team. Recruiting and scheduling our summer team is an entire process in and of itself. Parts 3 & 4 of this series will outline all of the details about how we recruit, schedule, and implement our summer team.
You Deserve A Break Today
I know I'm dating myself with that heading! For those of you that aren't as "mature" as I am – it's actually a jingle from a 1970's commercial for McDonalds.
[vimeo]https://vimeo.com/95356366[/vimeo]
Wow! Commercials were bad in the 70's, but enough about that. Back to summer programming!
As discussed in Part 1 of this series, we change the way we program our elementary environment during the summer each year. From September through June, we use the 252 Basics curriculum which focuses on a different Life App and theme each month. This curriculum uses a Large Group setting for teaching content, which relies on a host and a storyteller to deliver the Bible story and help kids connect to the story. Putting the teaching responsibility in the hands of the storyteller/host, allows us to focus heavily on the development of small groups, where leaders work on building relationships with the same group of kids each week. As they build relationships, they help kids better understand who Jesus is and what it looks like to follow Him.
We have a team of small group leaders that serve every week throughout our school year (September – June). Serving weekly is non-negotiable for this particular role. We tell volunteers who are interested in this role that it is a weekly commitment from the get-go. Of course we have a list of substitute leaders that they can call, should they need to be out on a particular weekend, but we really try our best to cast the vision for this role from the beginning, and help leaders see how important it is to be there each week and connect with the kids they are leading. Our Children & Student Team Leader, Nick Blevins, wrote a 5 Step series about how to implement small groups in your elementary environment. You should definitely check that out here.
The bottom line here is that we value small groups and we value small group leaders. Our Small Group Leaders are a group of very committed individuals that show up each and every week for their kids throughout the school year. We want to honor them and give them a bit of a break during the summer (remember the awful McDonalds commercial?). Summer programming allows us to do just that.
We also love our Large Group Team! Throughout the school year, our large group teams serve one Sunday per month. As a result, we don't feel as great of a need to give them a big break during the summer. Still, a lot is expected of them throughout the year. Large Group leaders serve the entire morning on the Sunday they serve, and we ask that they are "off book" for their part of the production (lines memorized, well prepared, etc.). The use of video during the summer enables us to use less large group leaders and spread the schedule out throughout the entire summer. Everyone usually ends up serving only one Sunday throughout the entire series. In addition, since most of the large group time is video driven, the amount of script our hosts/storytellers need to memorize is minimal.
Summer Programming and the use of a Summer Team of volunteers enable us to give all of our leaders some form of a break throughout the summer. We do this to value them but also because we hope they will come back in the fall, refreshed and ready to recommit to another season of ministry throughout the school year.
Momentum! New Volunteers! Refreshed Leaders!  – Sign me up!