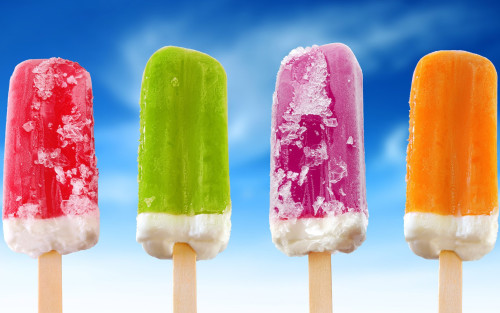 12 May

Summer in Children's Ministry – Part 1: A Whole New Ball Game

This post is part of a series about summer in children's ministry. Specifically, this series will address:

This series will conclude with posts about the Summer XP's we have already implemented or will implement:
Live It Out 

Jump
Zapped
Turn It Up
Lazy-Hazy Days of Summer
Ahhhh… summer! There is so much about this season that I love. As a child, some of my favorite memories of summer included family vacations to the beach, longer days that found us playing outside until dark, popsicles, watermelon, and steamed crabs (I'm from Maryland remember). For me, summer was always a time to slow down. A time to relax, rejuvenate, and rest. As a schoolteacher I felt this as well. The busy pace of the school year ended and I had time to regroup.
Our world has changed a lot since those days. We run at a much faster pace. I'm not sure my kids will have the same memories of summer that I do (these days, teachers assign homework over the summer for goodness sake) but I do think they will share the idea that life pauses a bit more during summer.
Changing the Pace in Children's Ministry
In Children's Ministry, we are intentional about slowing things down during the summer. For two months of the year (during summer break) we completely transform our elementary space. We still decorate our stage and have a backdrop/set that compliments the theme, but in addition to our large group set, we take decor (and our summer theme) out into the entire environment. This series of posts will discuss how we create our environment for summer, as well as how we use a summer team to implement the programming that allows us to slow down a bit. Well, the "slowing down" happens after the creation of the environment is complete – and after we've recruited, scheduled and trained our summer team. There's nothing really slow about prepping for summer, but it's so worth having 8-9 weeks of a slower pace, after the hard work of getting it all ready is complete!
We LOVE Summer XP!
Orange has created a number of Summer XP Programs. We have used several and they all seem to be heavily focused on large group. Throughout the school year, 252 Basics creates a monthly curriculum around various Life Apps and this curriculum is largely based on the model of small groups. Everything we do is centered around kids developing a relationship with one leader they see each week. In the summer, however, because the curriculum is so heavily large group based, the small group curriculum is a bit more simplistic and as a result, it lends itself to giving new leaders an opportunity to try their hand at leading in a less "complicated" environment. This allows us to give our regularly scheduled small group leaders a bit of a break (more on that in future posts).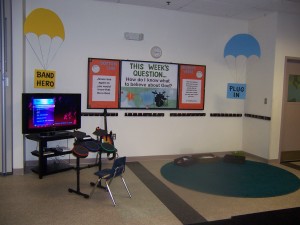 Given the format of the Summer XP programs, we have chosen to use our entire elementary space and create a "station based" environment. That means when kids walk in, they have several stations to choose from and can participate in various activities they would not see throughout the school year. This change in the environment creates quite a WOW factor for the kids and gives us tremendous momentum throughout the summer, and as we regroup heading into the fall.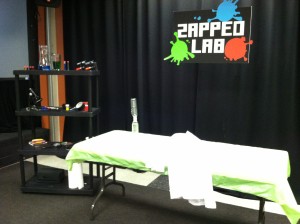 Some of our stations have included; video games, dance party space, computer journaling, a mad scientist lab, art/drawing/Lite-Brites and the like. Usually, we have certain "staple" stations like video games and an art/drawing center, but we also like to incorporate stations that connect to the theme of the Summer XP and/or the video story that is told throughout the summer. For example, when we used Chase the Light, we set up a video journaling station to connect to the main character in the sketch of the video series. He used his phone to video journal his experience at camp all summer long. When we implemented Zapped, we created a Mad Scientist lab with a different experiment each week. This coincided with the laboratory that was part of the video sketch throughout the series.
You will see the specifics of our stations and our decor in each Summer XP post. For now, I would encourage you to think about how you want to program for summer. Can you use it as a time to regroup, do something a little different, provide a WOW factor for kids and create momentum for the fall?
Jump into the comment section below and let us know what you're planning for summer. It's just around the corner… so grab a popsicle or a slice of watermelon and get READY, get SET, it's SUNDAY!…. no, SUMMER'S COMING!