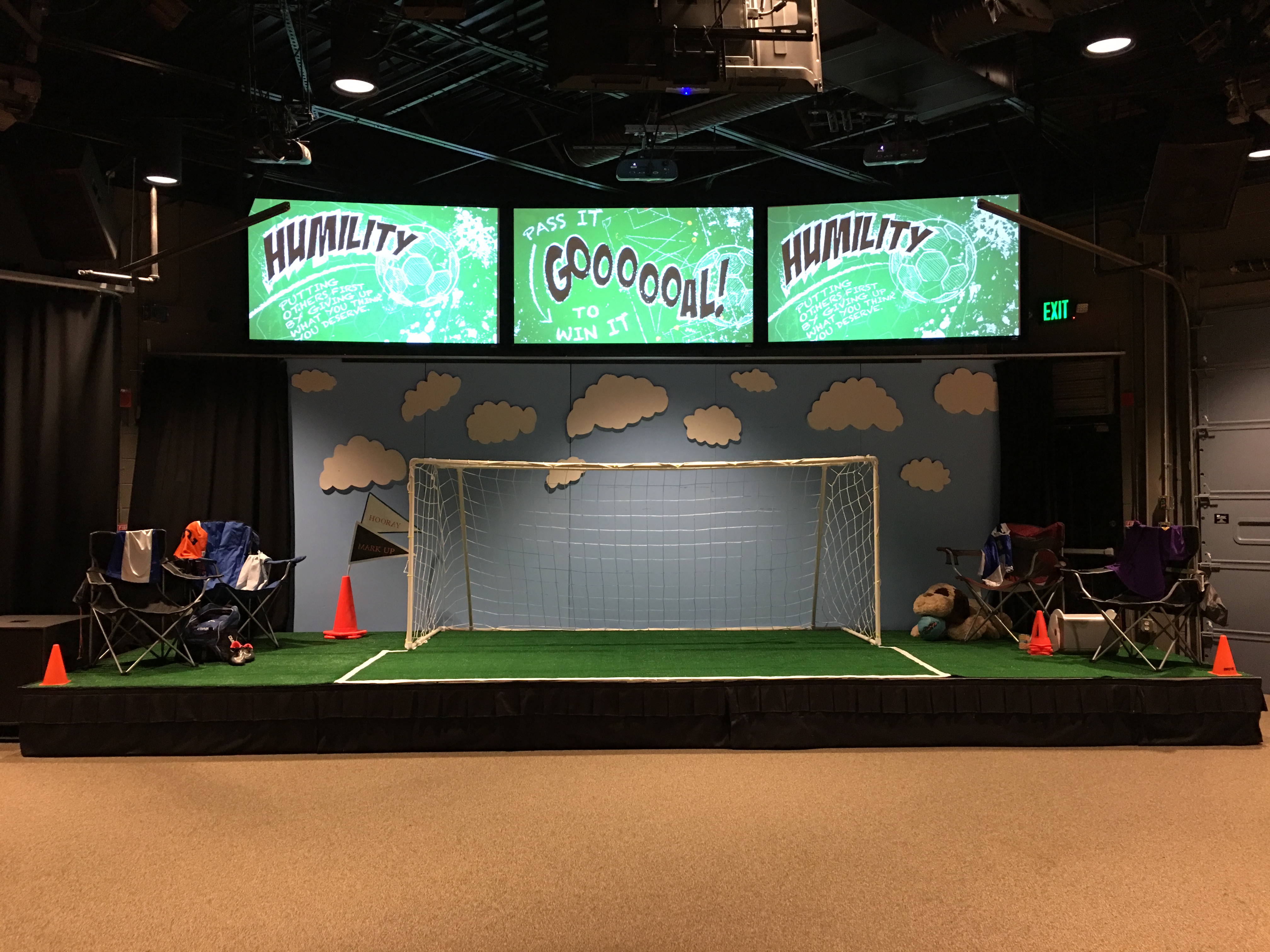 24 Apr

Humility – GOAL! Pass It To Win – April 2017
---
Life App: Humility – Putting others first by giving up what you think you deserve.
Theme: Goal! Pass It To Win!
Date: April 2017
March Madness is Right!
The month of March was surely filled with madness, but for me, it had nothing to do with the NCAA Basketball Tournament. Well, except for the fact that the Gamecocks did so well and I have a daughter at the University of South Carolina! Woop Woop!
For me, the madness had to do with prepping for 3 very large-scale events that would fall within the same 2 weeks. The first of course was a new set – due April 2nd. The second was a huge church-wide event that we hold each year called Eggstravaganza. It's more than just an egg hunt. We prepare for it for months and it is one of my favorite things we do in Children's Ministry each year. That happened the Saturday before Easter and then of course, there was Easter! We add extra services and have to recruit more volunteers and change our programming a bit, so all in all, life was busier than usual.
Goooooooal!
Nonetheless, our April set came together beautifully thanks to the work of our fantastic set-design team and we've been having a blast on the "soccer field" scoring goals for humility!
Our soccer net was made from PVC pipe and a net ordered from Amazon.
The clouds were repurposed from an airline set we did years ago. You can see that here.
The "grass" is 6'x8′ carpet purchased at a local hardware store.
The rest of the props were found in team member's basements and garages.
How has April been for you? Did you do any fun Easter events? Are you getting ready for May? Share what you're up to in the comments below.