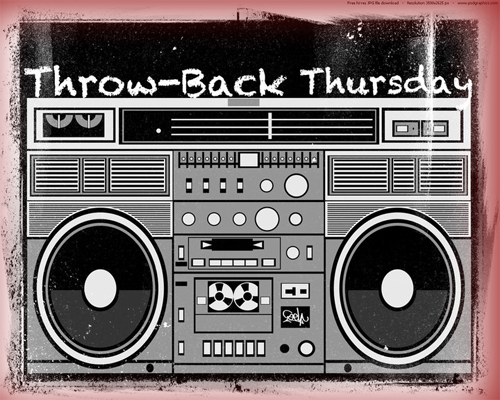 10 Oct

#ThrowbackThursday
Trending
Many of you are probably familiar with the popular social media trend known as Throwback Thursday. If not, don't worry-you're not alone. My sixteen year old had to teach me about it! At any rate, Throwback Thursday is the name of a weekly post theme where people began using Thursdays as a day for posting photos from the past on sites like Instagram, Twitter, Tumblr or Facebook. Photos can be from years ago or from just a few days ago.
Copy Cat
Well, here at Ready-Set-Sunday, we're going to make Throwback Thursday a part of our weekly rhythm as well. If you're like me, you enjoy looking at set photos from any time or place because they all have something to offer. Any set can spark an idea for how to do something or provide help when you may be stuck, even if has nothing to do with what you're working on. So, since this is a blog designed to help church leaders with set design, I thought it might be good to share photos of old sets. What better day to do that, than on Throwback Thursday?
Here's How It Will Work
On any given Thursday, I'll post photos from a set that was created in the past. Since most of the sets featured on Throwback Thursdays will have been created prior to the launch of this blog, our gallery will only include photos of the finished product. As you know, posts about more current sets usually include information about our brainstorming sessions, necessary supplies, and the process we use to create our environment. While these will not be included in our Throwback Thursday posts, I'd be happy to answer any questions you might have about them. Feel free to contact me here.
Join the Trend
We'd love for you to participate in Throwback Thursday as well. So, start looking for photos of old sets you've created and share one set per week on any given Thursday.
Let's have some fun with this. Get Ready… Get Set… #ThrowbackThursday
Okay, well you don't actually need the hash-tag on this site. 🙂