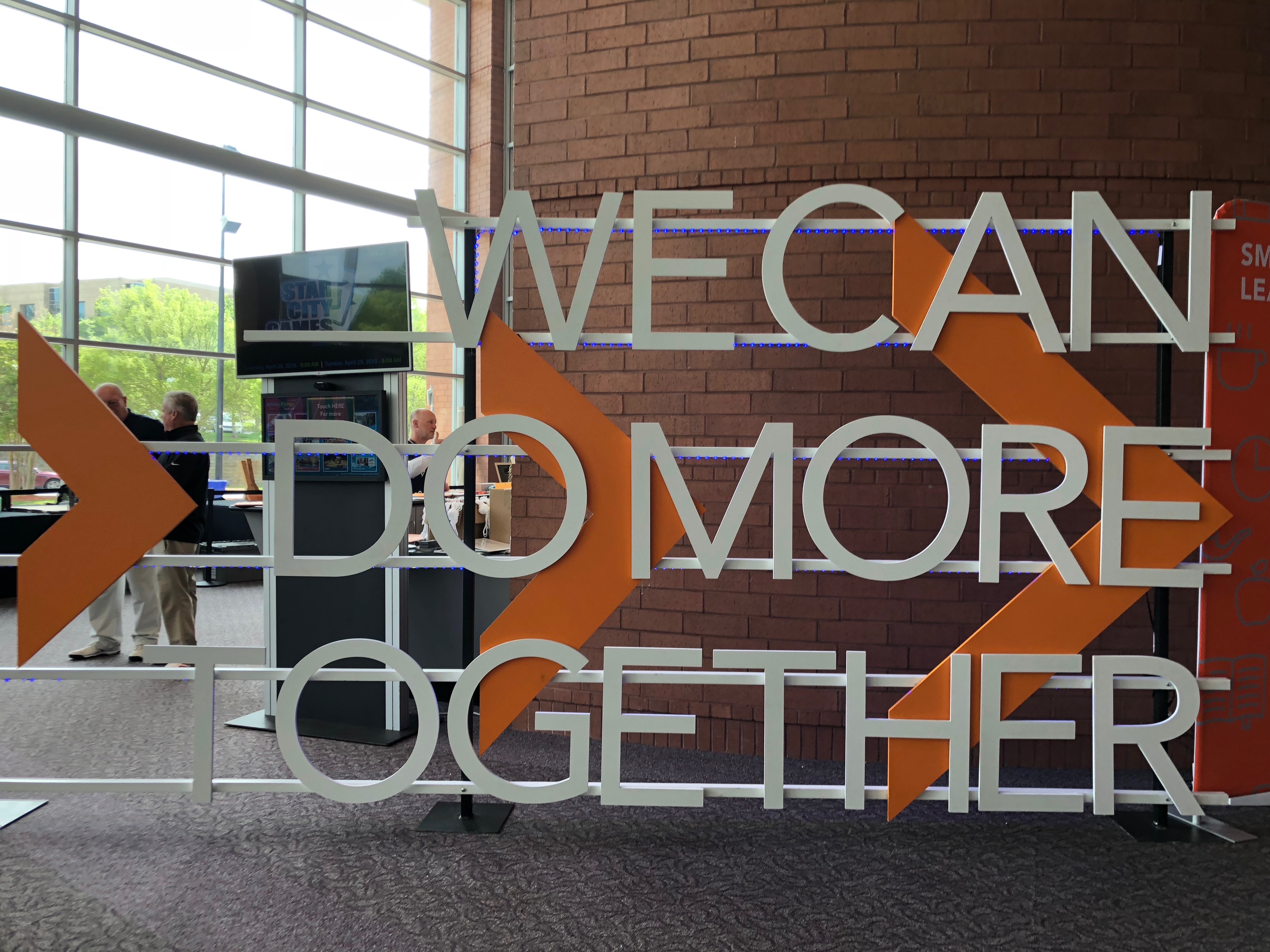 17 Oct

#TBT – OC18 – Ready. Set. BUILD.
OC20 Registration is NOW OPEN!
Registration for the 2020 Orange Conference opened today and to celebrate, I'm digging a post out of my draft bin that never got published. Each year at the Orange Conference, the main sessions offer so much insight, wisdom, and inspiration. This first main session of the 2018 conference did not disappoint, as Reggie Joiner delivered an awesome message using the story of Nehemiah to teach us about working together and bringing change to our world! #wecandomoretogether
I can't wait to see all that is in store for Orange Conference 2020. It will be a new decade and the theme is all about the need for a new revolution! Read about that HERE.
Register for OC20 today and save $90. I hope to see you there!
Main Session #1 Reggie Joiner
Reggie Joiner concluded the first main session of the Orange Conference. He used the story of Nehemiah from the Bible to help us see that how we work together will change how a generation sees God.
He began the conversation by reminding us that it's not what we build that really matters. It's what happens in you and to you as you work with others to build it.
As I heard Reggie speak, I was personally impacted by the idea that while building new things things is fun, and great, and necessary at times – we live in a time where so much is broken, we might need to focus more on rebuilding some broken things rather than building new stuff.
Enter Nehemiah…
As we look at what is broken in our communities and consider rebuilding, Nehemiah offers a perfect structure.
Name what is broken.

Nehemiah acknowledges what has gone wrong to God. He confesses on behalf of the nation of Israel. When any church ignores what's broken in their community-they forfeit their right to have influence in their community.

Leverage what you have.

Nehemiah was cupbearer to the king. He uses his platform Whatever status, resources, influences, privilege – whatever we have for those around us – to reach a generation.

Risk whatever you have.

Put yourself out on a limb for the sake of a generation. We can't rebuild anything without it costing us something.

Go see for yourself.

If we want to be the leader we need to be for the next generation we need to get close enough… we need to go see for ourselves. If we get close enough-it will bother us enough to make the changes we need to make. We also need to be the kind of people that bring others to go see for themselves.

Do something you don't know how to do.

In Nehemiah's world and in ours… evil was outside the gates. There was danger… a generation at risk. We just need to do what we need to do. Even if we don't know how. Jump in.

Make parents the champions.

Everybody Nehemiah needed to rebuild the town was already in the town. Neh. 4:14… fight for your families, your sons and daughters. We need to somehow inspire parents to engage in the fight! Nehemiah makes the parent the champion! He put parents in the gap… the armies don't want to fight them.

Keep working together, regardless.

Keep going. Keep doing this together. Have resolve as a leader. As Nehemiah says to hisI'm carrying on a great project and I can't come down.

Expect to see God-but not the God you're expecting.

Keep doing what seems to be impossible and you'll do more than you've ever done. Don't let what seems to be impossible get in the way! Imagine what seems to be impossible and do it anyway!
What was taught at the Orange Conference 2 years ago seems to be getting more relevant everyday. I was grateful for the refresher as I read my notes. I'm praying for you- my readers, and your ministries, and your communities. We can do more together! Ready… set… build!