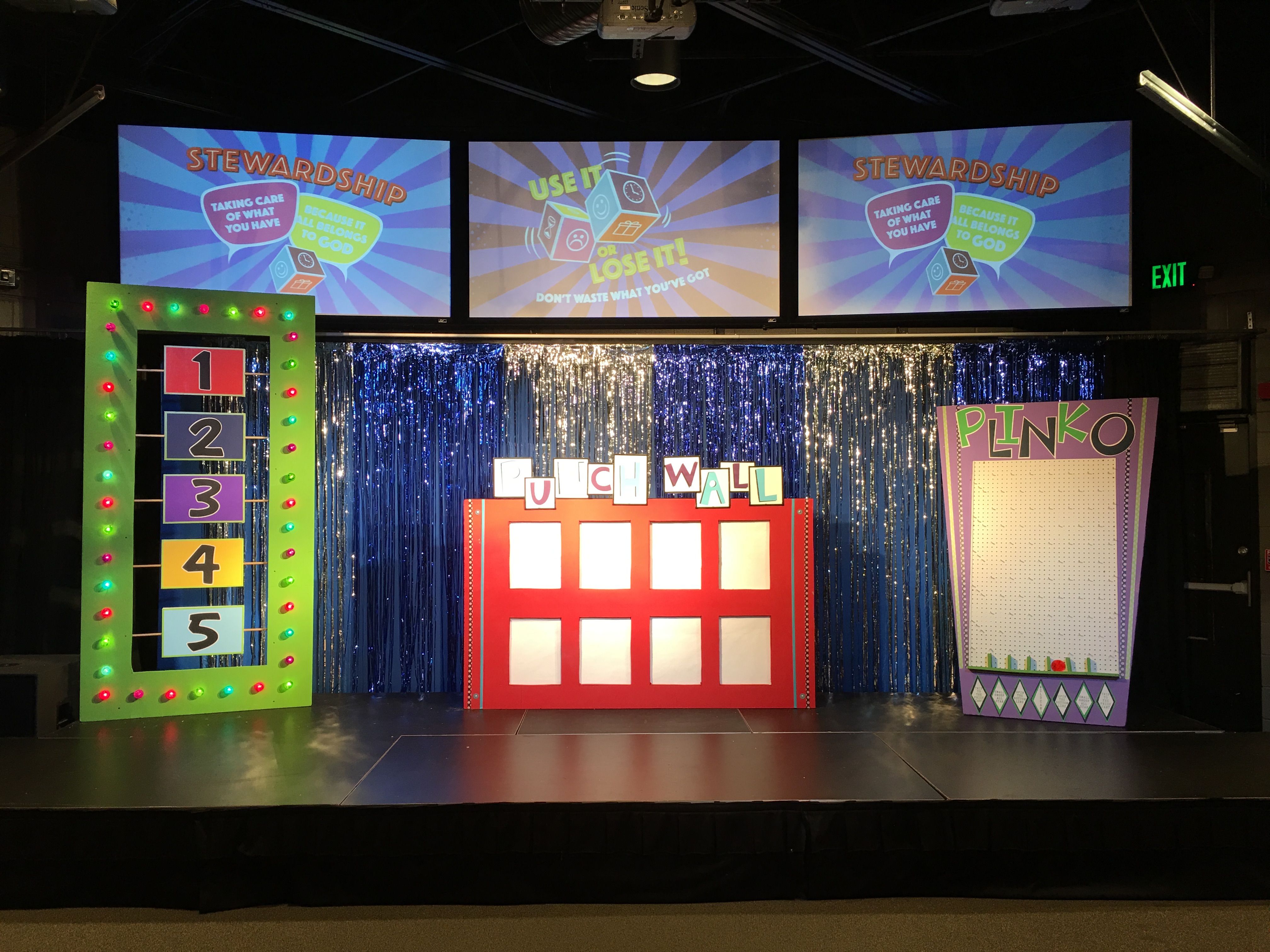 10 Dec

Stewardship – Use It or Lose It – October 2017; Our Finished Product

Life App: Stewardship—taking care of what you have because it all belongs to God.
Theme: Use It or Lose It!
Date: October 2017
Interactive Sets for the Win!
If you've followed this blog for any length of time, you know that I LOVE interactive sets. I love anytime we can use any piece of our set or backdrop as part of our teaching. I love when our large group script involves the kids and when we can use the set to enhance that involvement – it's even better. This month's set was by far one of our most interactive sets and as a result – one of my favorites!
The Punch Wall
The 252 Kids large group script used a Punch Wall as the game during the opener each week. It quickly became a crowd favorite and the kids looked forward to it each week.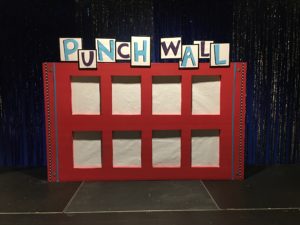 Plinko
Each week, we randomly chose one child to come up and play Plinko during the closer. One of the winning Plinko slots included an opportunity to "spin the bottom line." After a child played Plinko (even if the marker didn't drop into the "spin the bottom line" slot) we allowed them to spin the bottom line for the week.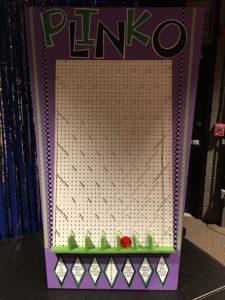 Spin The Bottom Line
We created a marquee that had all 5 bottom lines on boards. The front of the board had the number of the week and the back had the bottom line. Kids would spin the board each week to reveal the bottom line.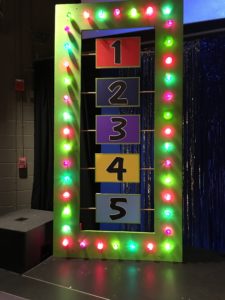 Our Process
Our Final Product