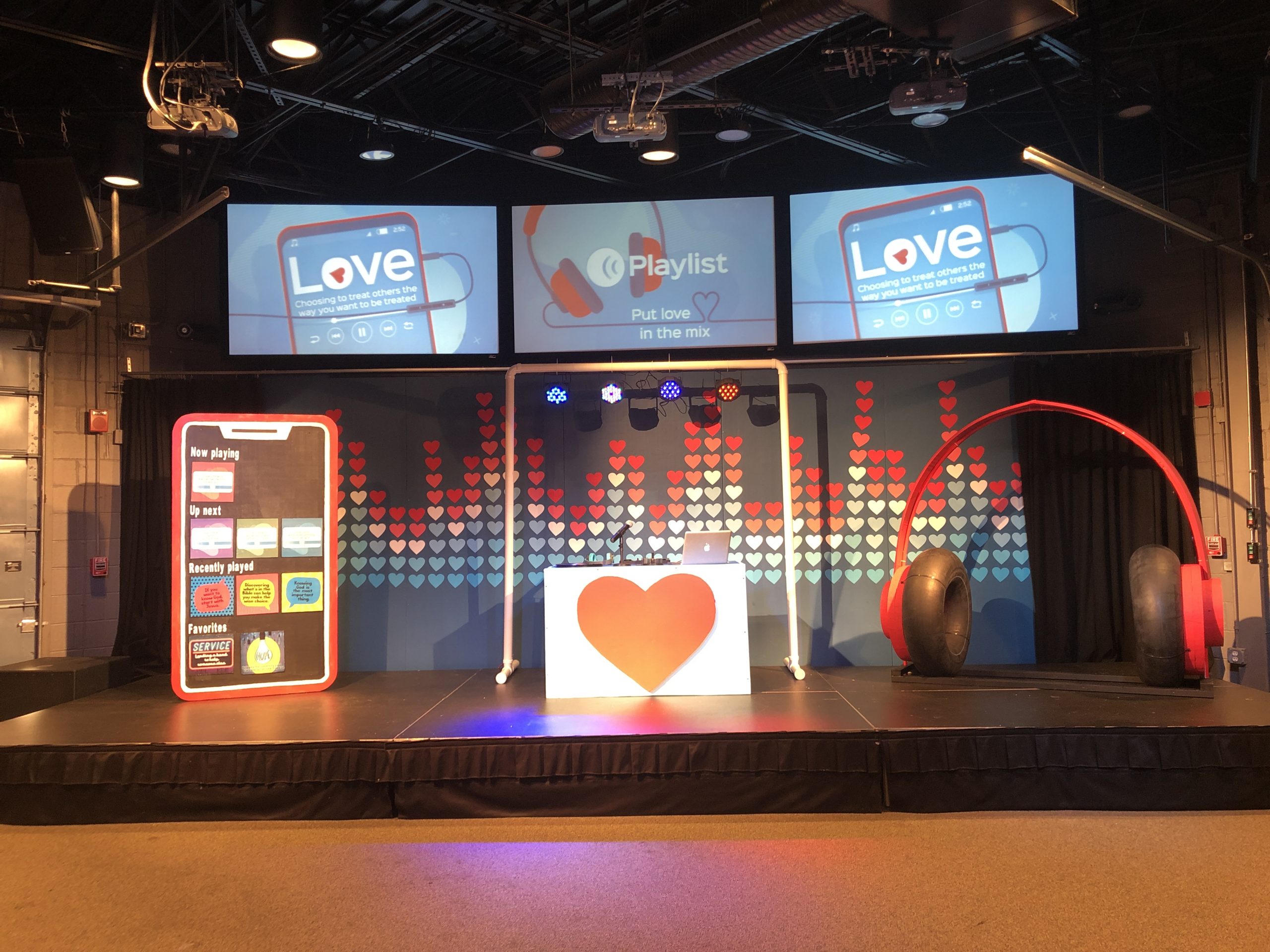 28 Feb

Love – Playlist: Put Love in the Mix – February 2020, Our Finished Product

Life App: Love – choosing to treat others the way you want to be treated
Theme: Playlist: Put Love in the Mix
Date: February 2020

Our finished product for February's set turned out great! I love what our team did for this one!
The oversized head phones are a forever favorite!
I hosted on two of the weeks and had a blast spinning tunes in the DJ Booth – WIKI WIKI!
And using the large iPhone with the Now Playing, Up Next and Recently Played features was a great way to intro the bottom line each week while reviewing the rest of the month.
The heart EQ on the backdrop tied it all together and helped carry the color scheme from the screen graphics to the stage.