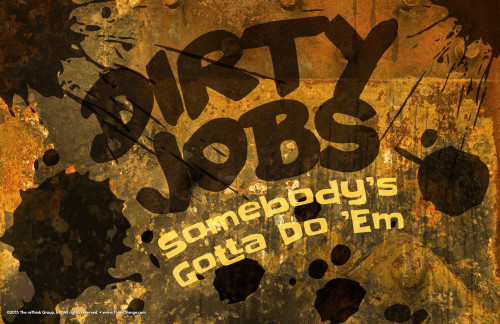 29 Sep

Initiative – Dirty Jobs – September 2015 – Our Finished Product

Life App: Initiative – seeing what needs to be done and doing it.
Theme: Dirty Jobs
Date: September, 2015
The Lisa Show – UGH!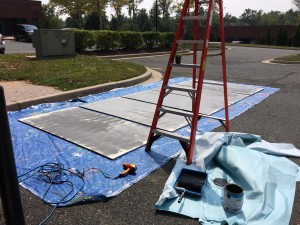 Our finished product for the Life App of Initiative sure was "messy" to make, and it took a lot to get there. Part of that was because I did not use my team the way I usually do – bad idea! I won't be letting that happen again. Going into the month of September, I had a pretty hectic schedule and was working on several projects. As you probably already know, transitioning from summer to fall involves a lot, and creating a new environment fell right smack-dab in the middle of that. What made things worse was I had not prepared enough in advance and as a result, did not recruit my usual team of volunteers in enough time. So, set construction was completely up to me last month. NEVER have I felt the weight of not using a team more than I did the week before our Dirty Jobs kick off.
At first, I thought – "This will be okay. It could actually be therapeutic. I've just sent my youngest off to college, so it will give me time to listen to music and focus on something different." I was excited. Until… it was Wednesday and I still had so much to do. I did enjoy the project, but the work was tedious. I was excited about the way it turned out, but by Saturday when I was still working on the set that needed to be finished by Sunday – I was reminded of how incredible it is to have a team of people to work with and as the old saying goes – "Many hands make light work!" Going forward, I will budget my time to make sure I am available to work with a team of volunteers, recruit this team of volunteers with plenty of notice, and be prepared for them in advance!
***NOTE*** For more on the POWER OF TEAM and all I learned from this experience – read this.
Our Finished Product
In spite of the craziness it took to be ready by that first Sunday in September, we had a blast with our Dirty Jobs set and really enjoyed helping kids learn about the Life App of Initiative. Here is a look at our finished product in action: