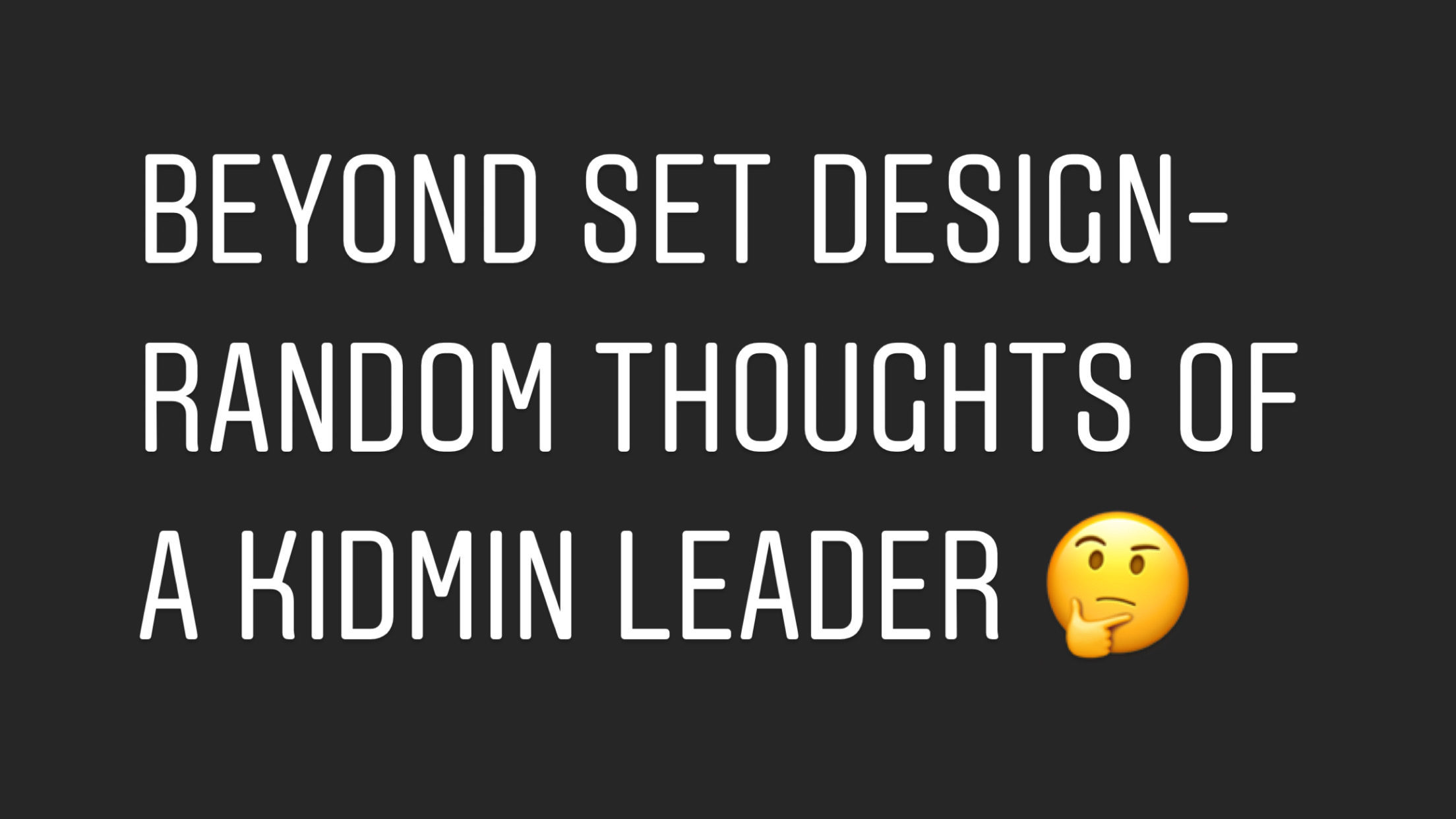 20 Apr

Episode 2: We Don't Know What to Do…
Thinking Outside the Box
As I talked about in my initial post regarding this section of the blog, I hope to share thoughts and ideas that I've been learning about children's ministry, leadership, and various other subjects outside the realm of set design. Given the current state of our world, I'm guessing that like me – you are learning to lead in a whole knew way. Stay At Home Orders have us all thinking outside the box more than ever and our leadership looks different as a result.
Staying Connected
In addition to figuring out how to create and present online content for families, I've spent a lot of time thinking about how I could best stay connected to my team during these days of not meeting in person. I am making calls, sending texts, and hosting Zoom calls regularly, but I also wanted a way to find a way to stay connected to my entire team and give them a place to connect with each other.
Social Media for the Win
We have a private Facebook group that is just for the volunteers on my team. Normally, it's used to share wins and stories from Sunday, make announcements, and occasionally help leaders find substitutes. Since COVID-19 changed the way we are doing church, I began using this Facebook group as a place to share various things with my team that would encourage interaction. I post via video most of the time and encourage volunteers to engage in the comments. Some posts are fun, but most have been right from the heart of what God is teaching me through our current circumstance.
Today, I'm sharing a video that I created for my team when everything first started back in March. It is obviously addressed to my team of volunteers, but my hope is that the message might encourage you as your lead and encourage your teams. I am praying for you as we all navigate these most unusual waters.