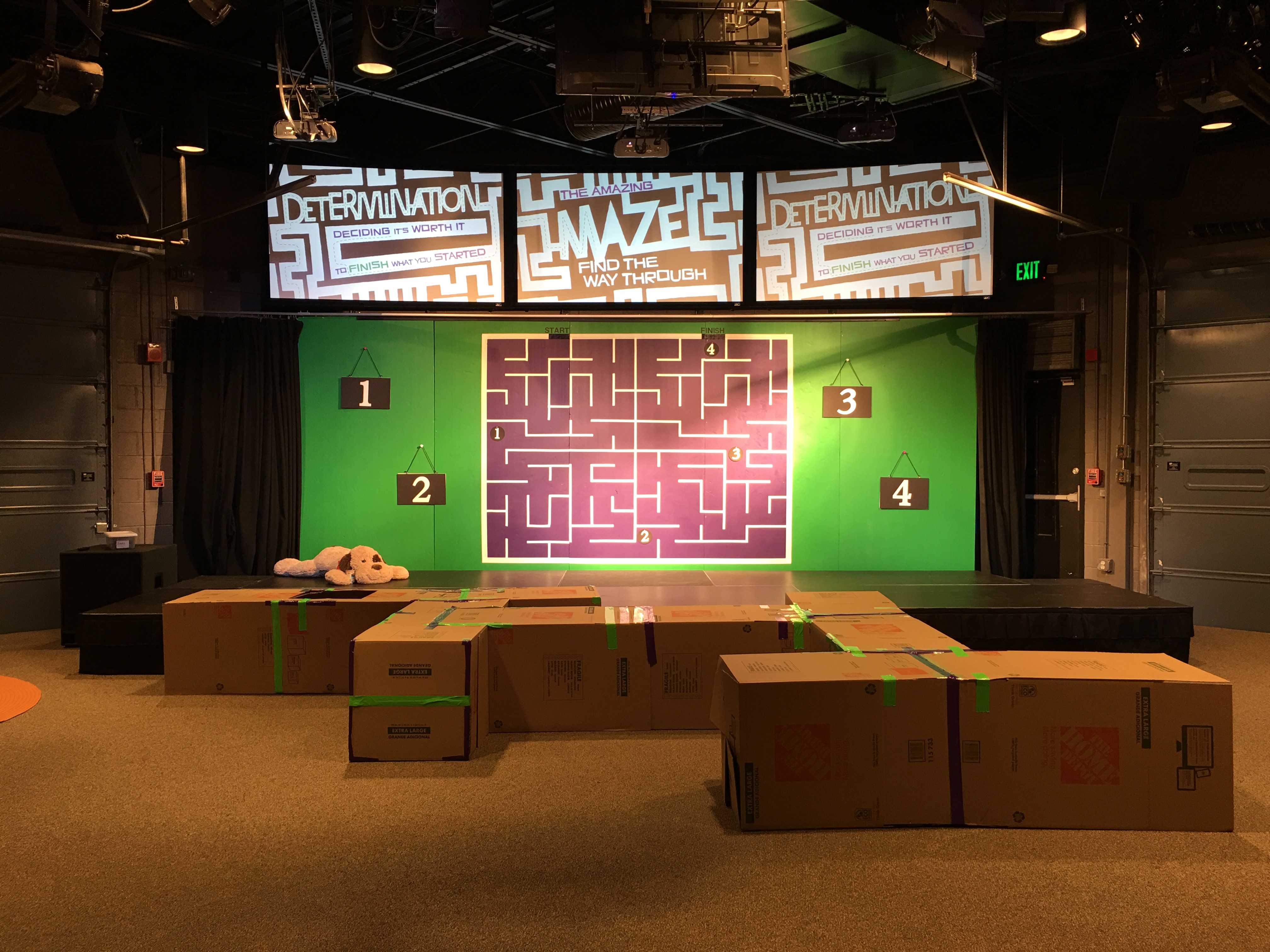 25 May

Determination – The Amazing Maze – May 2017; Our Finished Product

Life App: Determination—deciding it's worth it to finish what you started.
Theme: The Amazing Maze
Date: May 2017
Here's to an A-MAZE-ING month!
This month has been a blast and I have loved working with our interactive set. I've also loved all of the different mazes for the games each week. They have added so much to our large group experience and connected beautifully to the overall environment.
Our stage was simple this month but still offered a WOW factor due to bright colors we used to match the graphics and the fact that the maze was used each week to reveal the bottom line. We hit a different checkpoint each week that allowed us to "unlock" one of the boxes on either side of the maze. As we flipped the box – we saw the bottom line!
Prior to May, we took a look at each maze game from all 3 options in the curriculum ( K-3, 4-5 and Compact). We chose the 4 we felt would work best for our environment and plugged them into the opener each week. So, as you look through the photos below – you might notice they are not in the order that 252 Kids originally wrote them into the script, but it worked really well for us. We'll be doing our laser maze this coming week and I can't wait to see how the kids have fun with it.
How have your May environments gone? Hope it's been an A-Maze-Ing experience for you and the kids you lead!