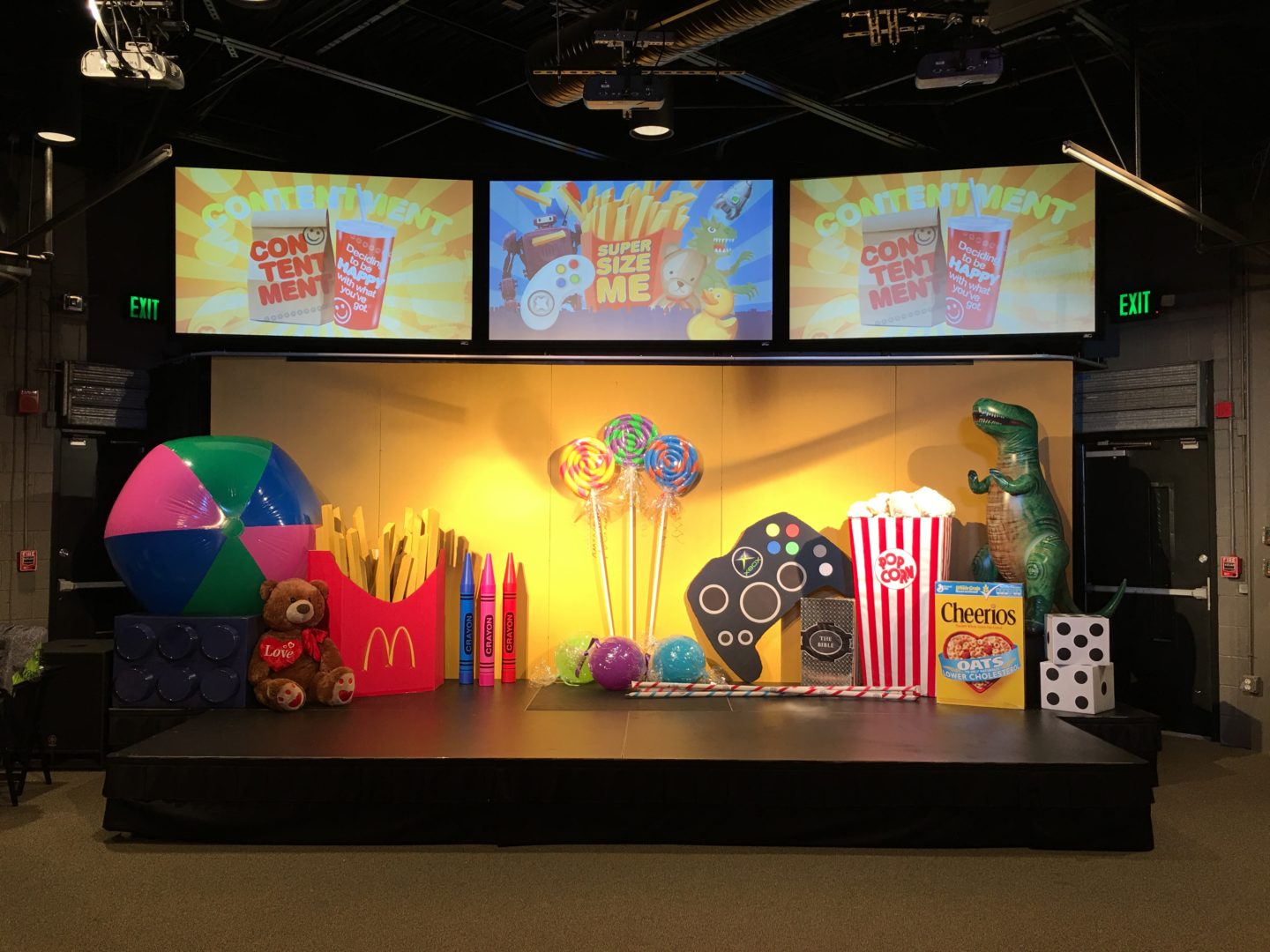 02 May

Contentment – Supersize Me – May 2016 – Our Final Product

Life App: Contentment – deciding to be happy with what you've got.
Theme: Supersize Me
Date: May 2016

This is absolutely one of my favorite sets we've every done. I love anything super-sized. We've done super-sized objects in the past. Some of my favorites included a stopwatch, piano keys, paint brushes, easels, a steno-pad, magnifying glass, and Christmas ornaments. I save a lot of stuff, but I did not save those objects. Too bad, they would have been perfect for this month's set.

Even still, our Contentment set turned out great. It's filled with fun toys, yummy looking food and it's all jumbo sized. I've included pics of our finished product below. It makes me feel like I'm in Honey I Shrunk the Kids! We had fun making it and even more fun watching the kids react to it. Our kick off on Sunday was a blast.

How about you? How did your Super Size Me sets turn out?