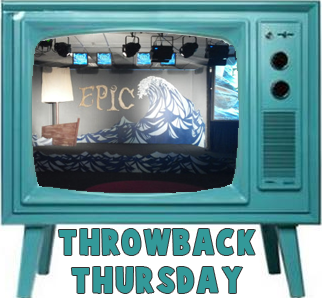 17 Oct

#Throwback Thursday – Life App of Trust, June 2012

For our first "Throwback Thursday" we're featuring a set from June of 2012.

Life App: Trust—Putting your confidence in someone you can depend on.
Theme: EPIC
Date: June, 2012
What's Up With Your Stage?
You might notice that our stage looks very different in the photos of this set. In the summer of 2012, we moved our entire large group production area (lighting, sound, tech booth, screens, projectors, etc.) from one end of the room and put it against the wall in the center of the room. This gave us a wider space and brought the kids a little closer to the stage. The sets we've featured to date are all in our new setting, so this is the first one you will see from our old setting.
Details about our stage move is another blog post for another day, because it was a major undertaking that had to be turned around in one week! I'll blog about that soon, but for now, check out our set for Trust-EPIC! It was one of our favorites.