The best way to get Ready Set Sunday content is to subscribe via email or RSS, and to follow us on Twitter and Facebook.
Subscribe via Email
Subscribe via RSS
RSS is a feed you can subscribe to, bringing all of the content into whatever RSS Reader you choose.

Click here for the Ready Set Sunday RSS feed.
Or add it to your specific reader: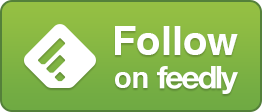 Follow Ready Set Sunday on Twitter

www.twitter.com/ReadySetSunday
Like Ready Set Sunday on Facebook

www.facebook.com/ReadySetSunday