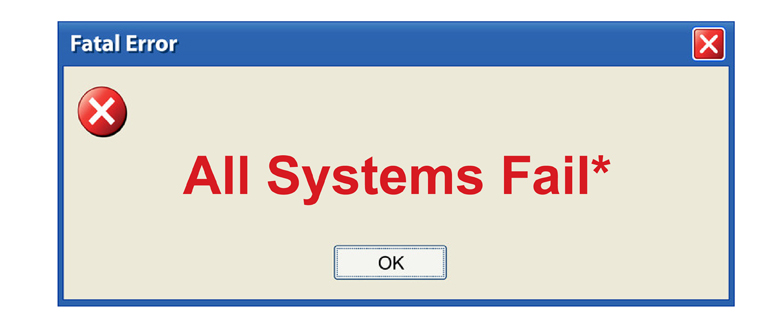 04 Oct

System Overhaul! (Part 3)

Finally! Part 3 of System Overhaul is here! As promised in Part 1 & Part 2 of this series, I plan to share my new set design system with you, but I think that may need to wait until Part 4 of this series. Sorry. 😉

There were a few very important things I had to do first, as part of the overhaul to my set design process. These things helped me get to the actual process we have in place now. Look for that in Part 4, but for now – here are some important steps to take when trying to overhaul a system that has short-circuited.
Seek God
Seek the Kingdom of God above all else, and live righteously, and he will give you everything you need. Matthew 6:33 NLT
It may sound cliche but as you prepare to overhaul any faulty systems you may have with regard to your workload, ministry processes, personal life, etc. – I would suggest beginning with PRAYER. My prayer life can definitely take a hit during my busier seasons and that was absolutely the case this past summer. It's probably what led to my
bout with burnout
as I had forgotten the precious lesson of "remaining" taught to us in John 15…
I am the vine; you are the branches. If you remain in me and I in you, you will bear much fruit;

apart from me, you can do nothing

.
 If you do not remain in me, you are like a branch that is thrown away and withers; such branches are picked up, thrown into the fire and burned.
That was definitely me – withered and burned! Well, burned out at least. I am embarrassed to say that my prayers over my current system came more out of desperation than regular practice, but thankfully, God hears us and He has been so patient and gracious with me. Maybe you've been here. My prayers this past August went something like this…
God – I need you.
I need you to help me figure out how to do this better.
I've been working on auto-pilot, not really involving you and attempting to do it on my own.
I've gotten so busy working for you, that I've forgotten to have a relationship with you.
I love you and I want this ministry to thrive.
I want to help kids know and follow Jesus, but I wonder if I'm setting the best example?
I want this ministry you've entrusted to me to be the best it can be, but the way I'm doing things is not working.
The results are there, but at what expense? I'm exhausted, overwhelmed, weary.
My family members see this and my relationships with them and You are suffering.
Please help me figure this out.
Not pretty – but real. That's where I was. Looking up from my pile of drop cloths, paint, and insulation foam carvings, I asked God to help me figure this out. His answer was a bit different than I would have expected as I continued to get the sense that I needed to let go. Let go of my current work habits and routines. Let go of my self-inflicted expectations and pictures in my head. Let go of my need to do it all and step back. But, I wasn't sure I knew how to do this. Where would I start? What would this actually look like? What does it mean to let go? My extreme personality led me to think it meant quitting everything. In my book, taking my hands off the wheel just looks like running the car off the road. How do you let go and stay involved at the same time? Surely there is a way, but I just don't really know what it looks like to live in the balance of that. Thankfully, others do…
Seek Wise Counsel
The way of fools seems right to them, but the wise listen to advice. Proverbs 12:15 NIV
In addition to prayer, I would suggest your "overhaul" involve seeking the counsel of others. Look for people who are gifted in creating processes/systems and who excel in time management. If there is no one in your church or ministry that can help you, there are plenty of books, articles, blogs, and podcasts that have suggestions. I am fortunate to have a director who loves creating and refining systems and also knows how to manage his time well. Nick Blevins is our Children and Student Team Leader. He also leads staff development. Nick blogs about this kind of stuff (and all things leadership) over at nickblevins.com He's also got a new podcast where he interviews some of Family Ministry's top leaders to get their thoughts on best practices for ministry, leadership, life, etc. Check that out here.
In talking with Nick about my situation this past summer, he suggested overhauling my set design process. He's been suggesting this for a while as he knows it takes a large chunk of my time and can overwhelm me. He also knows it keeps me from being able to focus on growing in other areas of my role. Nick had a few suggestions for how to change the tide with regard to my set design situation:
Be okay with not having a new set each month – consider having more of a static set and just adding a few touches to enhance the theme each month.
Focus on just a few big sets throughout the year (maybe four big sets) and let the stage be more simplistic (a gray cinderblock wall or our black backdrop with a few props in front of it) the rest of the time.
Gather the team of people who help me with set construction from month to month and get honest with them. Tell them the situation and ask for their help.
In the past, I was never comfortable with either of the first two suggestions. Remember, I LOVE set design. I did not want it to "suffer." I could not imagine "going backward." At least that's how I saw it. Because we share space with other ministries in our church, our environment was intentionally created to be multi-purpose. While I think it is a great looking space, it is very simplistic. Our set design each month is what brings the "WOW-factor" for kids. I couldn't imagine being okay with just a black curtain or gray cinderblock wall. Those are not bad options, particularly if you are a new church or do not have the resources to change your set each month. If anything, not overextending yourself and keeping things simple is incredibly wise. But, this had not been our practice and so for me – it felt like I was failing. But, I was so tired by the end of July, these suggestions suddenly seemed awesome! I was getting to that point where I didn't care and was ready to give up. I just wanted to be able to breathe again. So, I took suggestion #3 and called a meeting.
Seek Community
The way God designed our bodies is a model for understanding our lives together as a church: every part dependent on every other part… 1 Corinthians 12:25a – The Message
I invited everyone that had ever helped me with set design in any way to come together to talk through what set design would look through this fall. I grabbed an easel, a chart paper pad, and a marker. I was fully anticipating that we would choose four months of the year to focus on sets and I would mark them on the calendar and be back in touch when it was time for the first set build. I had no idea what this group of people would do next!
As I shared my heart with this team, I let them in on a bit of what I experienced this summer. At one point, I said, "I just don't think I can keep doing this. I need help." This was VERY HARD FOR ME! I do not like to burden others. I do not ask for help well. I am not good at receiving help. Asking for help or saying yes when someone offers to help makes me worry. Here are some of the things I worry about:
Am I am bothering them?
Will they think I'm lazy or a slacker?
Are they just being nice and saying yes but would rather not help?
Will they think I'm weak because I can't do it all?
Looking at that list makes me laugh now. I realize these are my assumptions. No one has ever given me any reason to believe one bit of the above would be true. I've just assumed they would feel that way and in doing so, I'm not exactly being fair to the people in my life. I'm putting them in a light that makes them seem unkind and lacking in generosity. Nothing could be farther from the truth!
This group of people immediately took action. It was obvious they wanted to help me solve the problem in a way that was manageable for me but would still allow for quality sets each month.
One person suggested we walk through the process I take when creating a set. See Part 1 of this series for the old process – ugh!
We charted what happens each month as the curriculum is released and planning begins.
We looked at a template calendar and plotted when things should actually happen to help us get ahead and stay ahead.
As the meeting happened and people spoke up – it became evident who was passionate about various aspects of the process. Some people were very excited about the administrative piece, making shopping lists, organizing the timeline, etc. Some were excited about brainstorming ideas. Some wanted nothing to do with the "creativity parts" but would love to be involved in construction.
Right then and there, I got to see it. The Body of Christ at work. Each person with a different gift offering it up so that we could keep our set design afloat. I also sensed an incredible love from this team as they seemed so willing to jump in and help.
A New Org Chart
We set up a plan together that day as to what the process should look like. But I knew that having a shiny new timeline was not going to be enough. I could have it all written out on paper, but if I still managed each piece of it, I would be right back where I started. Here was where the rubber met the road with the concept of letting go. So, I asked my team these questions:
Where do you see yourself in this process?
What part do you think you could own?
I sat around a table with a group of volunteer leaders 9 years ago as Nick Blevins asked those same questions. He showed us an org chart with various roles and his name was in each one of the boxes. He asked:
Where do you see yourself?
Is there a role you could step into?
A box that could have your name on it?
That is what led to me to step into the Elementary Director role – the position I still hold and love today! I remember how I felt back then. Excited to be in a position to help and serve, but also thrilled that someone would offer me the opportunity to own something… to lead. I was so worried about burdening people, I forgot that I might be offering them the same opportunity Nick offered me years ago. I am so grateful he did and I'm hopeful the leaders on my team will feel the same.
I told them they did not need to answer me at that moment. I asked them to get back to me within a week. Interestingly enough – two people emerged right after the meeting. One set up a meeting with me to put the timeline on an actual Google Calendar from that day until the end of the year. Another said he would be happy to run point each month on the construction of the set. As I sat with these two leaders over the next week, they began to enlist the help of others and before I knew it, an amazing process was in place with a terrific team of people, who seemed genuinely excited about their roles.
A Greater Impact
The impact this journey has had on our set design has been phenomenal. I believe the impact it is having on the volunteers who have stepped up to lead is also beneficial. But the impact this journey has had on me personally is one of the greatest things I have ever experienced. I've learned so much about myself.
***Sidebar – Thank you for indulging me and allowing me to document the impact of my personal journey through this series.
I've also been bitten by the delegation bug! I have finally realized that a huge part of leadership is delegation. I've learned that you delegate not because you are too lazy or you're passing off your work, but because people may never realize their potential if you don't give them an opportunity. And, in not delegating, I'm actually hurting the thing I love the most – the Body of Christ. I'm not empowering others to use their gifts and serve the Church because I've determined they might be too busy or not really interested. Yikes.
Now, when tasked with something new to do or a new event to plan, my first thought is – "Who can I get to help with this?" I ask that not only to keep myself healthy and my schedule balanced but because I realize there is someone out there that needs to be invited into this beautiful work that God has given us to do. I can't keep it all for myself.
So from now on – the wires of my systems will get crossed. But not because I'm holding them all in a tangled mess and they are short circuiting. Instead, they'll get crossed so they can reach wires others are holding. And each of our wires will touch each other, and cross over each other, and support each other, and create energy that enables us to fire on all cylinders. Because we are working together. Sharing the load – one body with many parts.