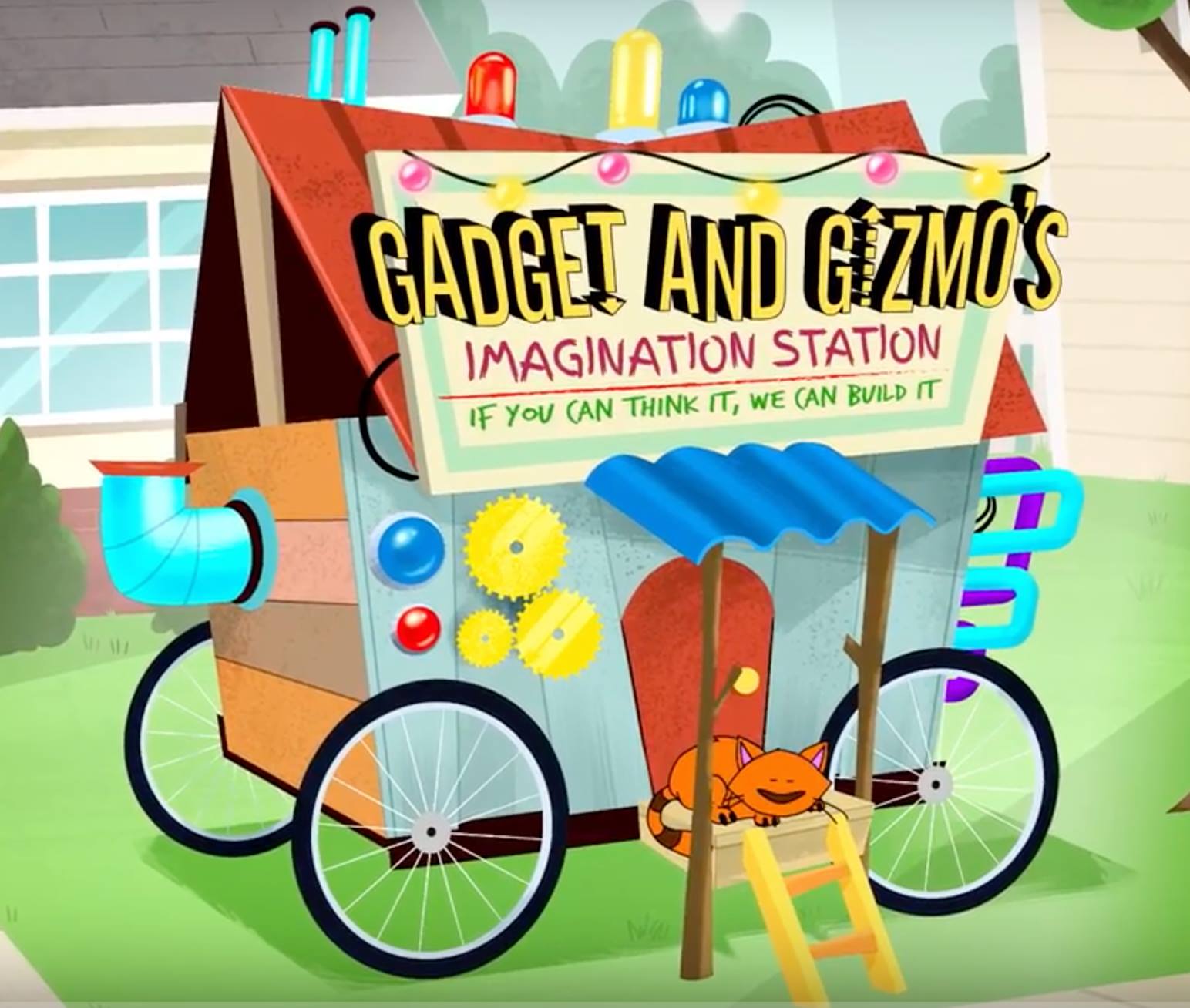 27 May

Summer 2017 – Gadgets & Gizmos! Part 3: Our Plan for Environment

Life App: Creativity—imagining what you could do because you're made in God's image.
Theme: Gadgets & Gizmos
Date: Summer 2017
It's Gadgets & Gizmos Galore!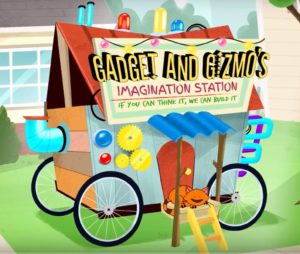 In Part 1 of this series, I explained how we landed on our summer schedule and programming for this year.
In Part 2 of this series, I talked through how we are using the Gadgets & Gizmos VBS Curriculum to supplement 4 of the 13 days of our summer programming. This VBS Curriculum includes an awesome drama animation of two inventors named Gadget & Gizmo inside their Imagination Station Lab! This lab was the inspiration for most of our theme decor this year.
We took various pieces of the lab and decided to recreate them for our stage. We also found a few things on Pinterest that looked fun, so we are making them too.
Here are a few screenshots that I grabbed from the drama animation videos:
Here are my Pinterest finds:
We are in the process of recreating these elements and will place them on the backdrop and around the stage to simulate an inventor's lab. We've had one work night already and this is what we've accomplished so far:
We painted our backdrop purple – this time we used 5 panels of chipboard instead of insulation foam because we want to be able to nail things into the backdrop.
We painted a red door on the center panel of the backdrop.
We painted 4 1″x1″ posts red. They will get clamped to the front and side of our stage. String lights will hang from these posts.
We spray painted a bucket, a half of a craft foam ball, some flexible copper wire that we extended to be like a large spring, a wheel assembly that housed Christmas string lights, and a whole lot of PVC pipe.
We projected an arrow, carved, traced and painted it. We'll cut the words Gadget & Gizmo Lab or Creativity Inc using a Cricut and glue them to the arrow. Then we'll place the arrow sign on top of the copper pipe spring as signage into the lab.
We projected the light bulb from the image above onto insulation foam, traced, and carved it. We'll paint it to look like the image.
We used insulation foam to create the back panel and box for the PVC chutes and ball pit balls.
We created a plexiglass box for our thing-a-ma-jig (the plastic tubing with dryer venting and a box of ball pit balls pictured above).
We created two large plastic tubes from corrugated plastic sheeting and rivets (much cheaper than purchasing actual plastic tubes!!!) for our "thing-a-ma-jig.
We cut the handle off of a bubble umbrella and tied a ball to it with fishing line. Then we tied paracord from each point on the umbrella down to the ball to create a parachute.
We'll add chicken wire to the bucket and put PVC pipes through it to create a giant Kerplunk game.
We will hang these elements on the backdrop or place them on the stage itself. Here is a peek at our first work night's progress:
Imagination Station
We loved the Imagination Station cart from the drama animations. We've been wanting to create a cart for kids to go to on special occasions. This series offered the perfect opportunity to create this cart as the Gadget & Gizmo Lab opens each drama animation with a view of their Imagination Station Lab which is a cart! We are creating a similar cart to sit on the floor next to the stage. This cart will be a place where kids can go and get a prize when they have a birthday that week, invite a friend, or are a first-time guest. It will be a combination of the Imagination Station and a candy/flower cart.
And ROBOTS!
Of course, a Gadgets & Gizmos series would not be complete without robots! We plan to have two robots sitting on the floor on the opposite side of the stage from the cart. They will be a photo op area for kids, small groups, and families. I wish I could share how our robots are being made, but I've got a volunteer creating them for us in his own inventor's lab (workshop)! This is the same volunteer that created our VW Bus and our Foreverinator, so I'm pretty excited to see what he comes up with!
What are you working on to prepare for this summer's Gadget & Gizmo theme?