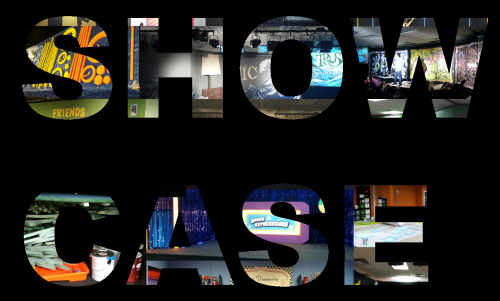 16 Oct

SHOWCASE – Environments from Louisiana, Ohio, Illinois, NY, & Tennessee – "Honor, Road to Glory"

Check out the awesome stuff these churches are doing:
Hope Presbyterian Church – Cordova, TN
Shelly Cheng shared about how they decided to go in a different direction with their decor this month. Instead of a sports theme they went with a kingly/medieval style and created an interactive set. She's also got some awesome ideas for how she's planning to honor her  volunteers!
I came up with the idea about an interactive wall because our church does this kind of thing occasionally with the congregation, but the kids have never done anything like it.  Kids love to write on walls and I thought this would be a great way for them to show who they would be honoring for the week by visually writing it down.  PLUS, it's a great reminder for the week each time they see the wall.  
To take it a step further, we are honoring our volunteers, but they don't know it.  They think I'm having a lunch and training for them.  At the training, I'll giving them something to symbolize their dedication to God and the children.  I also have been randomly video taping kids and asking questions about what they love best about their teachers, what they have learned, etc.  I'm going to make a video and show it to the leaders at the training.  I want them to feel honored and I'm hoping this will make them feel appreciated and loved. Also, I'm using the monthly scripture and telling then they are worth their weight in gold!
New Generations Children's Church – Larose, LA
Josh Cheramie always has great ideas and fun ways to change his environment to match 252 Basics monthly theme. Here are some hints he shared with me recently about creating environments:
Our main environment is like a power plant-factory-industrial kind of theme and we are always adding to it and improving it! I really think lighting is important. Small lights can do wonders if placed in the right spots. I do tons of research before starting. You can never have enough ideas…or time. 🙂 PLAN IT! Have a spirit of EXCELLENCE when creating the month's themed environment, and of course, love what you do! I think it is SUPER IMPORTANT to have an environment that draws kids to not only "come in" but to want to "come back!" 
Here are some pictures of the Honor-Road to Glory set at Josh's church:
Community Christian Church – Shorewood Campus Illinois
Jeff Funk is new to the Ready-Set-Sunday community! He has a lot of experience building props and shared an example of one that he created for this month's large group game – Basket-Half Pipe-Capture the Wiffle-Pong.
It's a device to carry and project a full sized wiffle ball, and is oversized for dramatic effect. It was made from hardware parts and is ideal for an adult leader/host.
First Baptist Church – Medina, OH
Bradley Jones gave us a peek at how they came up with their awesome environment for this month. It was helpful to hear about the concerns they had at the onset of planning and how they chose to do things to avoid those issues.
The 252 Basics suggestion to go with a sports theme this month as we are talking about "playing the game with HONOR" is right up our ally!  Cleveland, OH is a sports town so we knew our kids would love this idea.  We have a basic stage set so we don't typically create a different set for each month.  However, we usually take the set suggestions and come up with decoration ideas for around the room.  The challenge with this sports theme was to make sure our stage didn't just become cluttered.  We began by choosing a small amount of different sporting equipment to display across our stage.  We tried our best to make this more than just having items lying on the stage so we chose things that we could also stand up and/or stack (ie: hockey sticks, baseball gloves, golf clubs, etc).  We also wanted to build on people's obsession with our local teams so we asked our congregation to loan us jerseys of local teams.  We put square pieces of foam core inside of the jerseys and used fishing line to hang them from the ceiling.  We also used other sports items like posters, banners, pennants, a foam hand, a Green Bay Packers cheese head and local team backpacks around the room to create what feels like a sports fanatic's room/basement.  As a fun little attention getter, we set up a display of bobble heads and sports gnomes.  (The kids absolutely loved this on Sunday!)  Most of the items we are using this month have been loaned to us so we were able to create an exciting set without spending very much at all.  Finally, we made up our own version of the Host's game and called it "Puttennis-Extreme-Hoprun-Chop-Dunk-Spike Ball" and set it up across our stage.  We had a blast with it on the first Sunday and even let a few of the kids give it a shot.  They did great and had so much fun!
Browncroft Community Church – Rochester, NY
Christina Fields shared photos of the set at Browncroft Kidz!