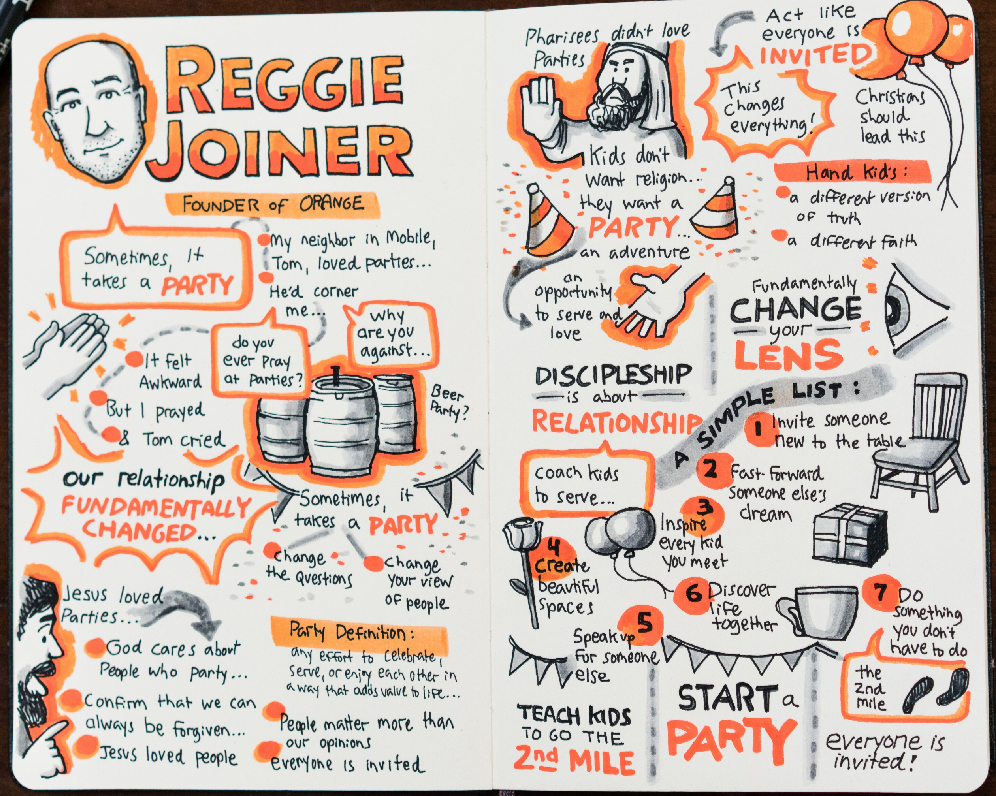 27 Apr

#OC17 – Opening Session, The Experience
Off To A Great Start!
OC17 opened last night and it did not disappoint. In true Orange fashion, the conference theme is woven through everything they do. The connections they make to the theme (including a hopscotch board for us to jump through as we exited registration) help drive home the big idea that if we are for Jesus, we need to be FOR OUR NEIGHBORS!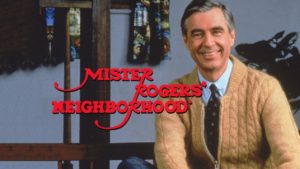 Mr. Rodger's helped kick off the conference as the opener of his show played on the screens. This iconic TV opener was accompanied by footage of neighborhoods from all over the world and a vocal mash-up of Mr. Rodger's "Won't You Be My Neighbor" and "Give a Little Bit" by Supertramp!
The graphics, projection screens, and lighting were amazing as always. The same neighborhood structure that greets you outside as you approach the arena, is on stage in front of the massive projection screens. It is used to create the most beautiful, colorful looking neighborhood in certain sequences, and project awesome video in others.
*My favorite part of the projection show – a little box on one of the "houses" projected on the screens that appeared as each speaker took the stage and said, "What is your go-to potluck meal?" That speaker's favorite potluck dish was listed as they came up on stage (Chicken Alfredo. Salad. I think Reggie Joiner's was Take-out!). It's a small detail, that packs a powerful punch. The theme is carried out in the most fun way and it allows you to connect "personally" to the speaker.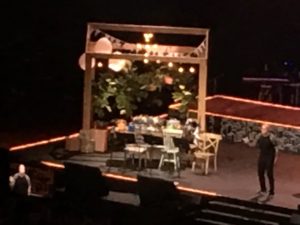 There was also an adorable setting off to the left that looked like a setting for a block party. A picnic table, place settings, string lights, and more enhanced the neighborhood theme on the stage but it also served as the illustration for Reggie Joiner's talk entitled "Sometimes It Takes A Party." As I saw in this morning's main session, it will also act as a platform for Reggie Joiner to interview various speakers throughout the main sessions.
The stage was lined with rope lighting and actually looked like neighborhood streets. The lighting, video on the projection screens, props, and of course amazing content from speakers and worship leaders all worked together to help us connect to this great challenge of being FOR OUR NEIGHBORS!
I think we are in for a great couple of days.