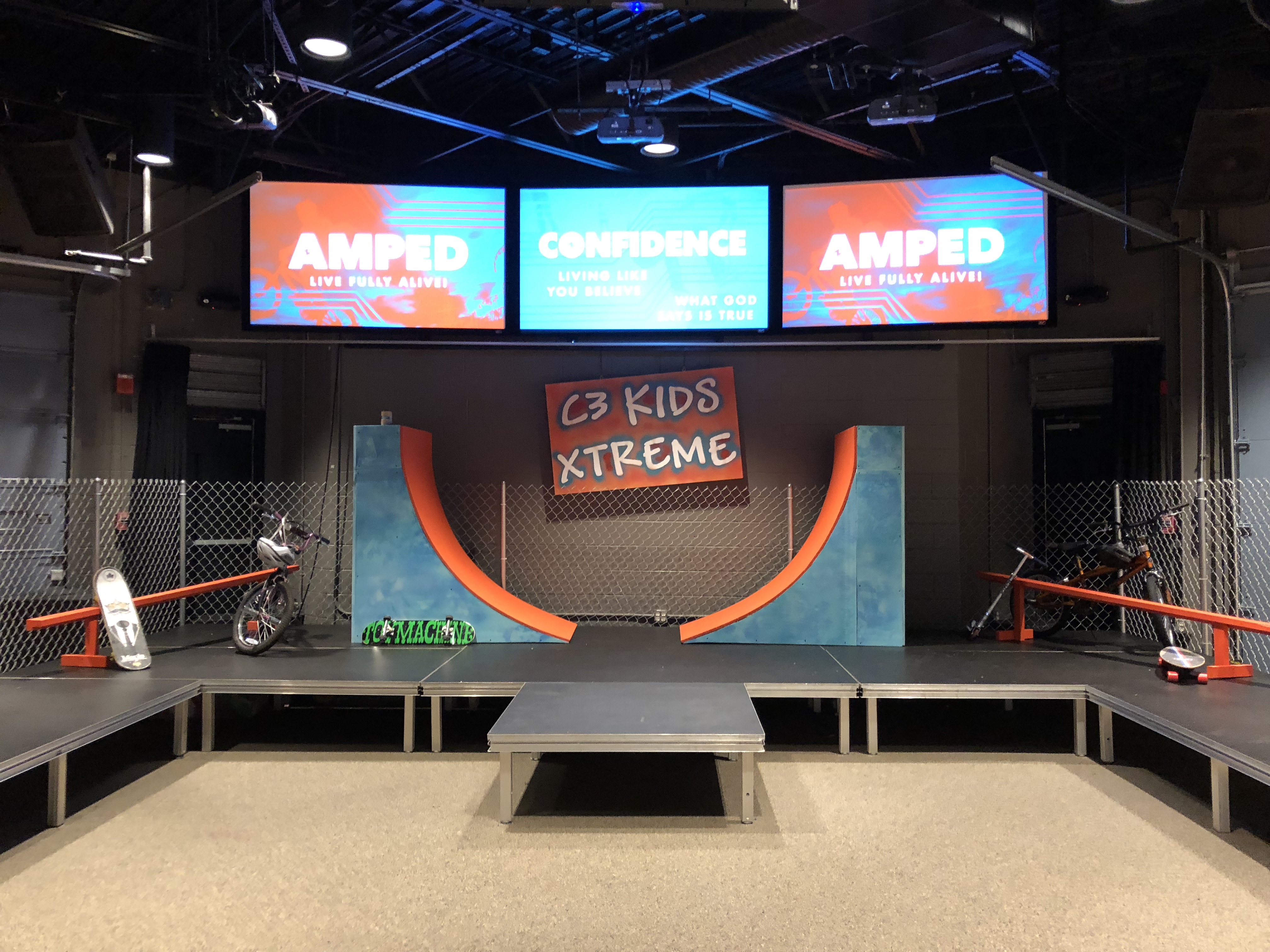 23 Aug

So Long Amped… Hello Dirty Jobs!
3 Months and Counting
We have been in our AMPED series for 3 full months! We kicked it off the first Sunday of June and we will finish up this coming Sunday (the last Sunday of August). We do this intentionally. Creating a series that is in place throughout June, July and August creates momentum as we head into a summer and as we come out of it and head into fall. In addition, our summer series is programmed specifically to work with our summer team of volunteers.
You can read all about the specifics of how we create our summer themed/VBS "mash up" HERE.
You can also hear about how we use a summer team of volunteers in this FREE WEBINAR.
This Restless Heart is DONE!
I am very ready to be done with the AMPED series. Not because I didn't love it. The content was great and it's been a terrific summer in our elementary environment, but I tend to be a bit restless and can get bored after 3 weeks with our stage, set design or theme. This set has been in place for 13 weeks. It's time for a change!
I'm looking forward to heading into September with a new set, a new theme, and the routine/structure of our school season. Summer is fun, fun, fun… but fall is coming and I love what we have planned for our Dirty Jobs theme! Our first set build is tonight!
For now, here are some photos from AMPED – Live Fully Alive! It was fun having a stage that we could move around and change from time to time. We did that on purpose on our AMPED UP DAYS… the days we used VBS curriculum to fill in and extend the series from 9 weeks to 13. That helped those days stand out and we used them to encourage kids to invite friends, etc. We had a blast with our EXTREME games and we all learned a lot about living like you believe what God says is true.
Oh and truth be told, I loved the runway stage pieces… I felt a little like Justin Timberlake or Taylor Swift when I got to lead worship! 😉
OUR REGULAR AMPED DAYS:
OUR AMPED UP DAYS: