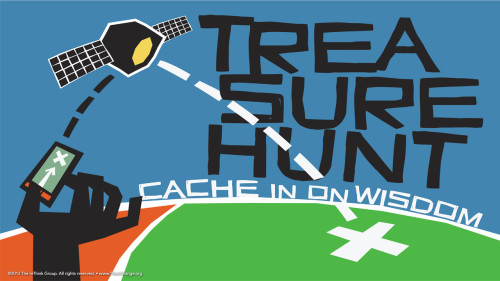 21 Oct

Let's Collaborate – November's Environment – Wisdom!

Life App: Wisdom – finding out what you should do and doing it.
Theme: Treasure Hunt-Cache in on Wisdom
Date: November, 2013

Doesn't it feel like we just finished setting up our environments for October?! This month in particular I feel like I blinked and it was time to get ready for November.

My director and I met last week and came up with an initial plan. Set design begins today! I'll post photos and our process later this week, but I'd love to hear about what you all are planning.

Comment below and share your ideas for your "Cache in on Wisdom" environment. We can collaborate and learn from each other as we go.

Less than two weeks and counting till launch.

Ready… Set… SHARE!