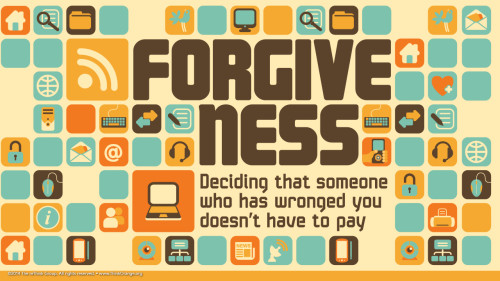 24 Feb

Let's Collaborate-March's Environment – Forgiveness!

Life App: Forgiveness—deciding that someone who has wronged you doesn't have to pay.
Theme: Control • Alt • Delete
Date: March, 2014
We're Going Portable This Month!
As you may have read in this post, my church has purchased a building. We were hoping to be in our new space for the first time this coming Sunday, March 2nd. Unfortunately, our new building is not ready – insert sad face here. In addition, the lease at our current space is up and we are unable to extend it.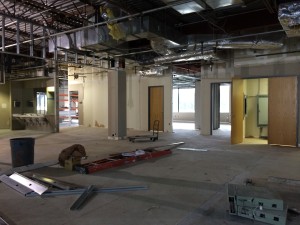 We are hoping that we only need about two more weeks before getting into the new building (???), but none-the-less, that leaves us "homeless" for a bit. We've explored various options. We are not set up to be a portable church and going portable for a short period of time (i.e. a movie theater or an elementary school) could be costly. In addition, we do not have portable equipment or a way to get what we need to the temporary space. Thankfully, one of our partner churches (one that helped plant our church 8 years ago) offered to have us to use their space on Saturday evenings. So, while it will be a wild ride over the coming weeks – we will be meeting as a church body, and for that we are very grateful.
Because we are borrowing someone else's space, there is a lot that we will not do the way we normally would. One of those things is decor in our elementary environment. We will have to scale back significantly. In addition to the reasons I stated above, we won't have the ability to store all of the things we might usually create. If we were portable, we'd have PCI carts and a truck or POD on site to store what we'd create for our environment. While we have rented PODS to keep our stuff in over the coming weeks, they will be housed at our future location. As a result, we can't transport all that we would need to create a "normal" focal wall or space. So, for the short amount of time we'll be borrowing space, we have to be able to fit everything we need into my SUV – aka a PCI cart for the next few weeks. It's okay – my car is used to this! I'm guessing most of you can relate.
So – What Are You Planning?
We are still going to try to have a focal space that reflects the theme for the month. I've included our plan for that below, but obviously I'd love to hear what you all are doing? I still want this to be a collaborative month, even though Community Christian Church may not have as much to add to the conversation. 🙂
What are you working on, creating and planning?  Be sure to share what you are up to in the comment section below, on our Facebook Page or on Twitter. Oh and in case you missed it, there has already been some great discussion about March's theme on the 252 Basics Facebook Page.
Can't wait to see what you guys are doing. I'll keep you posted about our plans as they unfold in the coming weeks. I'd love to ask for your prayers as we make this transition. Thanks in advance! 🙂
Our Plan
Portable Options That Will Hopefully Carry Over
Everything we've decided to do over the next few weeks was designed with the idea of being able to put it into our new space when we get there. It is simpler than most months for us, but we need simple more than ever right now. Moving is hard work!
Our backdrop will be a pipe and drape curtain. It is black and will hang on the stage of the student ministry space of our borrowed location. We'll probably put most of their props and set design pieces behind it.

Hanging on the black curtain will be a Photo Tex image of the Theme Graphic from 252 Basics.
We will use the same table that we used for the "Seeing Is Believing Science Lab" for our Geek Force Genius Bar. It has a chrome/techie look to it, so we think it will be a good addition.
We're printing an oversized Photo Tex image of the Geek Force logo from the badges in the Week 1 – Large Group Visuals. This will hang on the front of the chrome table to delineate it as the Genius Bar.
We'll borrow two chrome bar stools from the student ministry space we are utilizing and sit them in front of the Genius Bar. Once we get into our new space, we'll use our own stools that are currently stored way back in one of our PODS!
We'll have a flatscreen TV set up on a stand or a table. This will be where we display graphics (Theme Slide, Life App, Memory Verse, Bottom Line, etc.) through our Pro-Presenter Program.
Laptops will be displayed on the Genius Bar itself. We may actually have one of our tech engineers sitting at the Genius Bar so he/she can work our Pro Presenter Presentation from one of the laptops and display the graphics onto the flat screen. The tech options in the space we are borrowing are limited. We can utilize a sound system that is in place, but there is no option for visuals. Thankfully, this month lends itself to a tech guy sitting at the genius bar, so hopefully, we can make it work!
That's about it for us this month. Don't forget to share what you are doing! Have fun as you prepare this week!