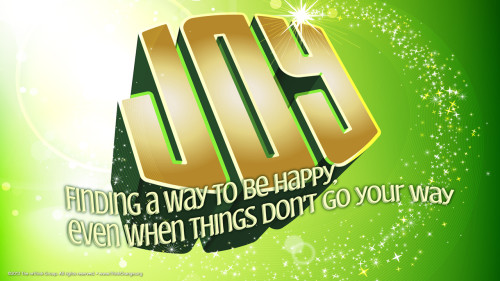 26 Nov

Joy – Let It Shine! – December 2013 – Part 1: Our Plan

Life App: Joy – finding a way to be happy, even when things don't go your way.
Theme: Let It Shine!
Date: December, 2013

With Thanksgiving falling later in the month this year, the first Sunday of December is upon us faster than usual. In addition, we have a yummy holiday thrown in the middle of the week, so that means we have to be on our game. I'll post photos of our finished product at the end of the week, but for now, here is our plan for Let It Shine!
Reuse
As I shared in this post, we reuse things as often as possible in children's ministry. This month, every part of our set will be something that we are reusing – with the exception of some string lights for our center stage focal wall and some glitter paper for lettering. It makes me smile that we will spend hardly any money and will still be able to create a fun set that will hopefully have a huge WOW factor! Read about why WOW factors are important here.
Christmas – It's Own WOW Factor!
The good news is Christmas has a built in WOW factor! Kids are already super excited about the season so whatever you do to highlight the holiday will just be icing on the cake. We are taking advantage of the fact that Christmas decor has already been "thought up." Trees, garland, ornaments, red and green colors… these are all universal elements of decor at this time of year and are readily available. Personally, I'm enjoying the fact that I didn't have to think too much about what to create. The challenge came in deciding how to configure these elements in a way that would be unique and reflect the theme for the month: Let it Shine!
LIGHTS! LIGHTS! AND MORE LIGHTS!
We loved the suggestion to use lights as a way to reflect the concept of Joy (see the Get Ready section of 252 Basics Large Group curriculum). I love the word SHINE and want to do what I can to capitalize on the idea of spreading Joy that lasts by letting your light/joy shine! So, our entire backdrop will be light focused.
We will paint all of the backdrop red, except for the 3 center panels that will be painted green. We are painting red over our blue sky panels from our Base Camp set and the green panels from our Honor set will have the field tape removed and the paint will be freshened up a bit. 
Across all of the red panels, we will vertically hang strands of white twinkle lights.
We will alternate these strands of light with strands of silver, gold and iridescent stars hung with matching ribbon. Both the twinkle lights and the stars are being reused from a special event we hosted last week: Father Daughter Date Night-Picnic Under the Stars (see photo). Look for a post about that soon!
The center green panels will have strands of colored lightbulbs that are configured to form a triangular tree. We'll have all of the light strands gathered together at the top center of the panel and then each one will fan out across the bottom of the panel to form a tree shape. Of course they'll be a star at the top.
We will hang oversized ornaments that will be carved from insulation foam.
One will hang on the left side of the focal wall (to the left of the triangular light tree) and 3 will hang at varying heights on the right side of the tree.
They'll all be covered with Christmas wrapping paper.
Then we'll use the Cricut to cut the letters J-O-Y for the ornament on the left and the words Let – It – Shine will be on each of the ornaments on the right. The letters will be cut from glittery – SHINY paper.
Our countdown to Christmas will be an oversized calendar of the month of December where we'll use red tape to "X" out the days. We'll work backward from Christmas day so the number next to the "X" is the number of days until Christmas. For example: for week 1, we'll "X" out from the 31st through the 25th-showing that there are 24 days until Christmas.
Since we have a bunch of Christmas decorations, we'll probably hang some ornaments over our registration tables and use string lights throughout the entire environment. All of that will depend on how far we get with our set design by tomorrow!
How are you guys holding up as you prepare for a new environment and the Thanksgiving holiday all in the same week? I can't wait to see photos of your December-Let It Shine environments! Be sure to share them here or on Facebook and/or Twitter.
we have