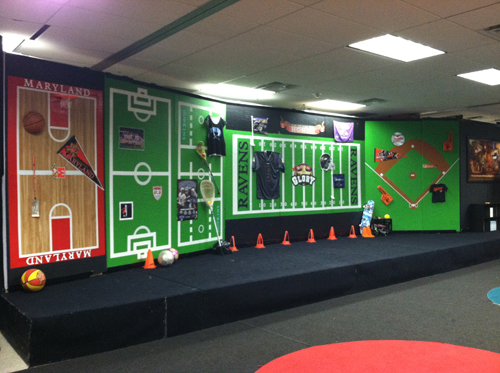 07 Oct

Honor – Road to Glory – October 2013 – Part 3: Finished Product!

Life App: Honor – letting someone know you see how valuable they really are.
Theme: Road to Glory
Date: October, 2013
Back On Track-WHEW!
Well, like many of you, we launched the Life App of Honor this past weekend. I'm glad to finally be back on track with the 252 Basics schedule! It's been a very crazy 4 months as we had to deviate from their scope and cycle a bit, but we're finally in sync again and I am grateful to have everything match up. It's much more fun to be working on the same thing as other Orange churches around the world. As I look at Facebook pages and Tweets about how leaders are preparing, I enjoy the opportunity to share and collaborate about the same content.
From Hate to Love
This set has definitely become one of my favorites, but it did not always feel that way! I actually thought it might be the death of me at some points! We hit one set back after another and I wasn't sure if we were ever going to be ready for Sunday. But, somehow we did manage to finish (Friday night around midnight) and got it done in true Ready-Set-Sunday fashion!
Plan B Sometimes Turns Out Better Than Plan A
We stuck to our original plan for the most part (read about that here), but several setbacks throughout the process created extra work and the need to re-do things. For example, two Sundays ago, we put the laminate flooring on the insulation foam for the basketball court. When I came in on that Tuesday, the entire thing had peeled off and was in a pile on the floor next to the insulation foam panel. I almost cried. We worked on a plan B that actually ended up looking better than our plan A. We made the court smaller so that we could reinforce it using Gaffer's Tape. This made it more secure and it looked sharper with a black border as well. This panel was extremely heavy with the entire thing covered with laminate, so it also helped to lighten it up a bit.
In addition to our basketball court needing to be completely re-done, we also messed up our football field a bit. We started taping the yard lines at one end of the field and worked our way down the field, spacing the yard-lines equally until we got to the opposite end zone.  After we were finished, we realized that we should have started in the middle and worked our way out to the left and right because we did not have a 50 yard line! UGH.
While these setbacks were frustrating at the time, we were able to refine things as we went along and this set truly ended up being a favorite!
How about you all? How did your October sets turn out? Share your photos here and be sure to tell us how you created things too. I hope you didn't have any setbacks, but if you did, feel free to share them as well. We can learn from each other's mistakes, as much as we learn from each other's successes!