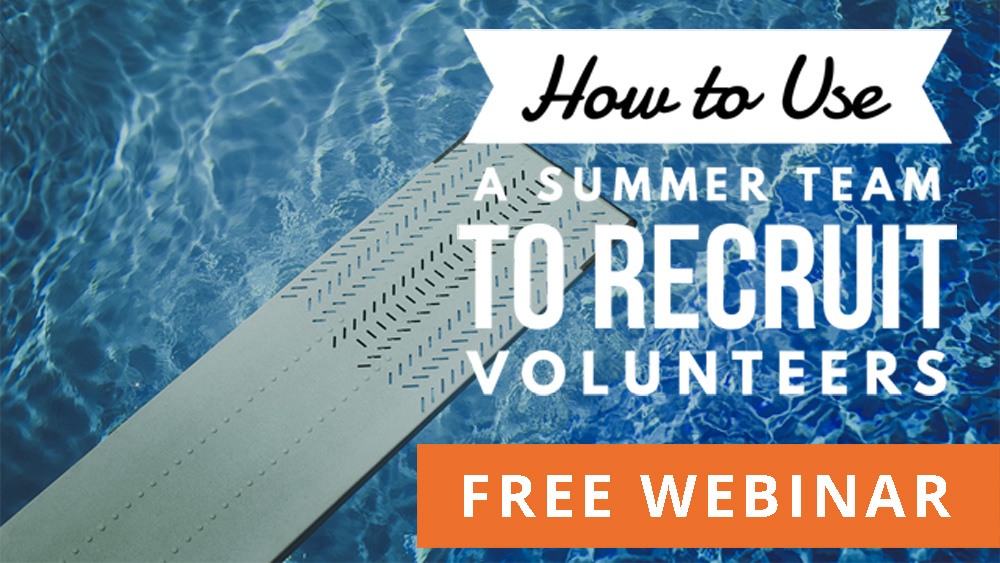 09 Mar

FREE Webinar! Using a Summer Team to Recruit Volunteers

If you're like most Children's Ministry leaders, you are probably always looking for ways to recruit volunteers to your team. This can be particularly true during the summer months when so many people need time off for vacation, etc. This Friday, 3/10 at 1:30 (Eastern) – Nick Blevins and I will be hosting a free webinar on how to create a Summer Team of Volunteers.

We use a Summer Team every year and it has proven to be one of our best tools for recruiting volunteers to our Children's Ministry Team. It also helps us create momentum for our ministry environments going into summer and then again going into the fall.

During the webinar, you'll hear about:
Our specific process for creating this team
How we create summer programming specific to this team
How we train our volunteers
What happens when summer is over
Join us on Friday, 3/10 at 1:30 Eastern Time. To sign up, click this link and follow the directions for filling out the form: FREE WEBINAR
Hope to talk with you on Friday!