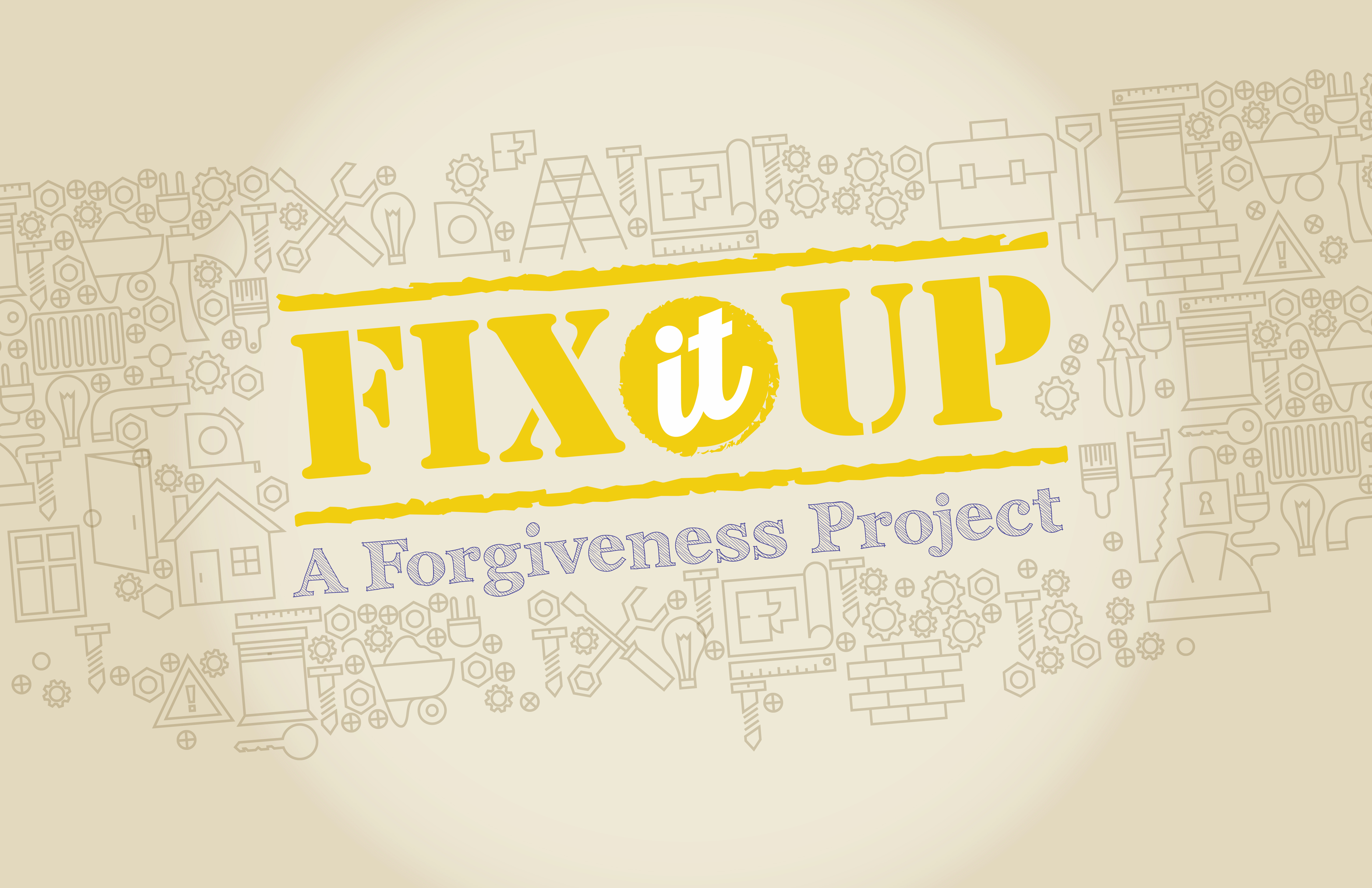 05 Mar

Forgiveness – Fix It Up – March 2017; Our Plan & Process

Life App: Forgiveness – deciding that someone who has wronged you doesn't have to pay
Theme: Fix It Up – A Forgiveness Project
Date: March 2017
Working Sets
For the second month in a row, we've got a set that has been intentionally created to be messy. The idea is that our host is working on something and he/she is in the midst of a project. As a result, the stage/set is their workspace and it can be messy and "in progress."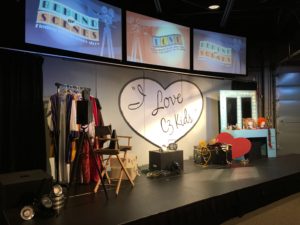 Last month, our host was "Behind the Scenes" where he/she was filming a movie all month long. The stage was created to be a working movie set, with props, cameras, lights, costumes and a bunch of other stuff all over it. It was beautifully messy and tons of fun.
This month, we're in a workshop where our host is working on constructing a doghouse. There are tools, sawhorses, ladders, shop vacs, sawdust and more. And of course, our featured item – the doghouse. This will be a work in progress as we add something to it each week.
Week 1 – unfinished doghouse (no paint, just the frame)
Week 2 – painted doghouse, but not complete
Week 3 – completed paint on the doghouse, half shingled roof
Week 4 – completed doghouse with finished paint, shingles, a nameplate, a bone, and dog dish
Messy But Stylish
I think it can be a challenge to create something that looks "messy" but also looks realistic, complete, and has a "wow factor." I think our set design team did an awesome job of this both months. Things were placed on the set in specific places with intentionality and design rules were applied:
collections of things were organized into 3's, 5's or 7's
props and set pieces were placed at varying heights and depths
splashes of color were included and there was plenty of flair and style
each set had a "wow factor" – the vanity last month and the doghouse this month.
A Different Backdrop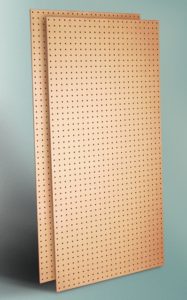 For the most part, our set did not involve a ton of construction. We needed to construct the doghouse and we used the vanity from last month's set and recreated it to be a tool bench. The most interesting part of our set this month was the different medium we used for our backdrop. Normally, we use insulation foam panels that we paint and hang things on. This month, we decided to use pegboard panels to make it look like a workshop. The panels are not sturdy because they are so thin, so they needed some reinforcement. We used furring strips on the back to help them stay flat.
Specifics of Our Plan
5 pegboard panels with furring strips as the backdrop
Hooks with tools hanging all over the pegboards
Blueprints enlarged to hang on the backdrop and roll up on the tool bench
A workbench created from a 4'x2′ table and insulation foam sides/front
Power tools, ladders, paint cans, brooms, etc. scattered on the stage
Doghouse constructed
A sign created from insulation foam that says C3K Workshop for the center of the backdrop

Sign was painted to look like wood
C3K Workshop letters were projected onto the sign and painted
Check out our gallery of photos below to see the construction of our set in progress: