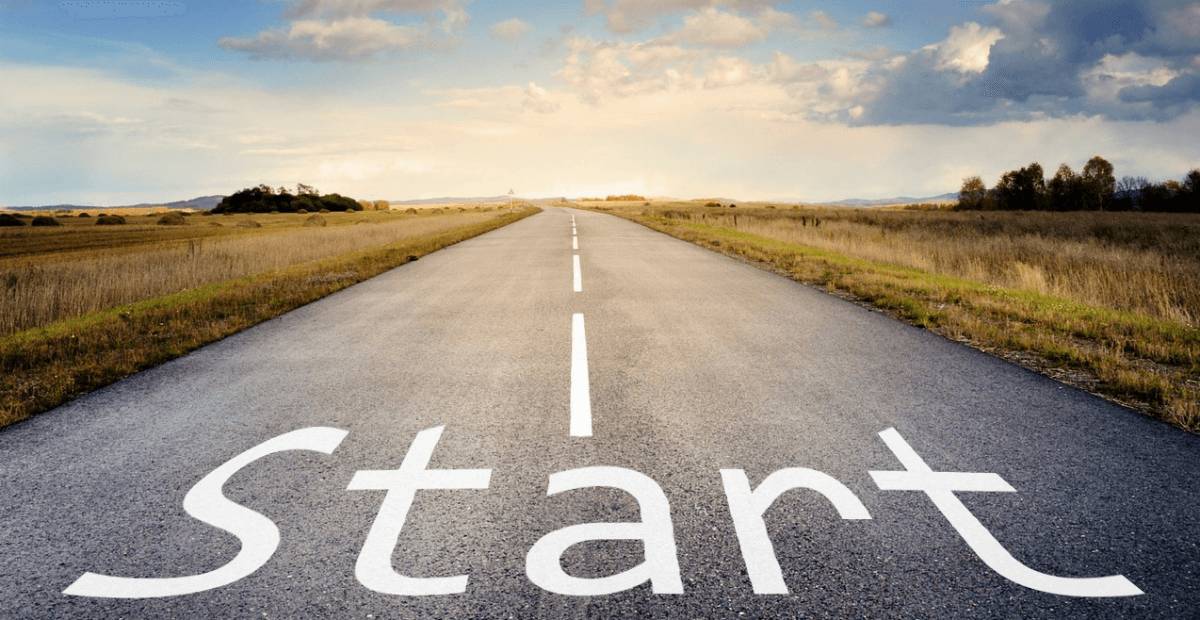 24 Aug

All Things New…
I LOVE SEPTEMBER!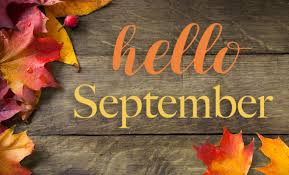 September is actually one of my favorite months of the year. I think it's because I love the start of anything new. Fresh starts, new seasons, new beginnings… these bring me joy. I get lots of energy from new projects, the start of a new book, a new workout program, a new schedule… you get the idea. If it's new or starting up for the first time – I'm a fan. Finishing on the other hand – that's another story. Yes – Jon Acuff's latest book FINISH is on my "to-read" list.
Sidebar: I am not a fan of endings or goodbyes. I watch Friends religiously, but rarely watch the last episode! And, I cry every time I drop my daughters off at college.
But let's get back to the topic at hand – September. For as long as I can remember, September has always been a month of beginnings for me. It was the start of a new school year for years and years. First, as a student in grade school, middle and high school. Then as a student in college and graduate school. Then as a teacher, and now – as a ministry leader for elementary-aged kids.
New School Year – New Season
While our children's ministry programming is offered throughout the entire year, September is back to school for students in Maryland. So, in addition to the start of fall (my favorite season) September is also the start of a new season for us in our elementary ministry. I'm so excited!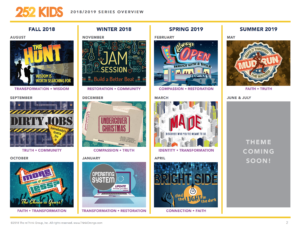 We are just finishing up our summer series that lasted 3 months. This is very unusual for me. You can read about why we do that HERE, but needless to say, I am very ready to get back to monthly themes and new set designs. I love that we're gearing up for something new every month again! I know change is hard for some, but for me – this is the type of change I love. It's just enough to bring energy, collaboration, initiative, but it's not so much that it's all new and overwhelming. Thanks to 252 Kids, we have programming that changes each month yet has a structure and predictability about it that brings comfort in the midst of that change.
On the Horizon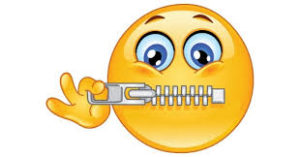 This fall, our elementary ministry is not only gearing up for a new season, but we've got a very exciting project that we are launching in November! I've wanted to do this for years and I'm so excited that we can finally make it happen. It's not been announced to our church just yet, so I'll keep it on the QT for now. I'll be sharing details in future posts, but suffice it to say, I'm busy looking at paint samples, online furniture options, and NEW decor items! My favorite type of NEW!
But for now, we are here again. Another September. Another new season. Another new month. A fresh start and a new beginning. And as we prepare, we look for new opportunities. We wait with eagerness and anticipation as we watch our unchanging God use our changing world to draw us closer to Him.
And we kick it all off with the Life App of Initiative (post about our plans for Dirty Jobs to follow). How about you? What new things are you gearing up for this fall?