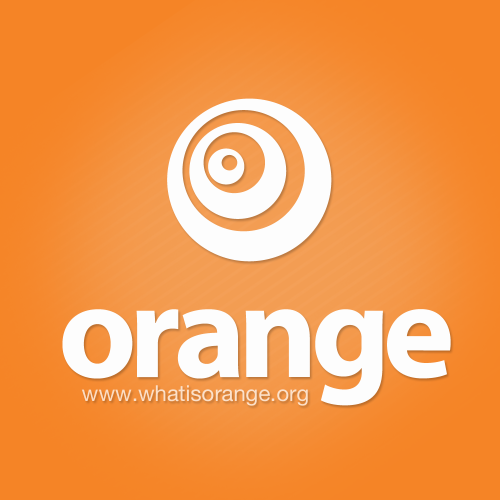 05 Oct

A Journey with Orange – Part 1: Orange – It's Not Just for Ministry Leaders!

This is Part 1 in a series of posts about my experience with the Orange Strategy. If you're already using Orange, my hope is to connect with you and share our love of Orange together through this series. If you are not using Orange, maybe you will be inspired to check it out and see if it's a fit for you and the ministry you are a part of. Either way – I hope you'll enjoy talking all things Orange with me!

Here's a peek at what you can expect from this series:
A New Favorite Color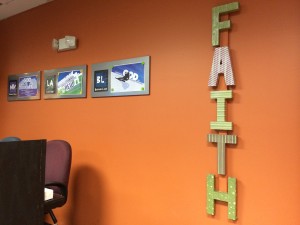 Orange… it's become my favorite color in the past few years. I have more orange in my wardrobe than I ever thought I would, and I find myself drawn to decorating with this color when creating a ministry environment, and in my home as well! This love for a color that I never really cared for in the past, has surfaced on so many levels. And what's funny is – it has less to do with it's appearance and everything to do with what it means to be ORANGE! Implementing what I think is the best children's ministry curriculum on the planet, has helped me fall in love – not just with the strategy behind Orange, but with the color itself!
The Original KidStuf Clubhouse
While I am on staff at a church currently, and we use the Orange Strategy across our children's and student environments, my Orange journey did not begin as a ministry leader. My experience with Orange began as a parent. The year was 1999 and my husband and I had moved from our home town of Baltimore, MD to Atlanta, GA. We had two little girls (3 years old and 16 months) and were away from home and family for the first time in our lives. We had both grown up in traditional church environments but were not a part of any church at the time. Within a few months of living in Atlanta, a new friend invited me to her church and I began attending in May of 1999. The church was North Point Community Church and the Family Ministry Director at that time was Reggie Joiner. My family and I began attending church regularly and my husband and I were both baptized at North Point. Our lives had completely changed. We went from a family that rarely attended church, to attending each week and looking forward to it! In addition, our kids loved being a part of the environments that were created by the North Point's Children's Ministry team – which were of course steeped in the beginning stages of the Orange strategy.
One of the highlights of our family's church experience each week was attending NorthPoint's FX –  KidStuf. We loved everything about it and often found ourselves quoting Gordo, Todd, Tyler, and the rest of the kids in the KidStuf Clubhouse. As people new to faith, my husband and I found the lessons we learned in KidStuf were just as valuable as the ones we were learning in the main service. I loved that I could talk with my children at home about what all four of us had experienced on Sunday together. We could apply what we were learning to our everyday lives and it made sense.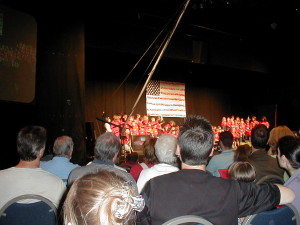 From Orange Parent – to Ministry Leader – and Back Again
It was in the KidStuf Theater that my love for Orange began. But my journey went far beyond what I experienced as a part of North Point. My family did not stay in Atlanta. We moved back to Maryland in 2003. In 2006, I began attending and volunteering at a church plant in our area called Community Christian Church. They happened to be launching a new initiative in their children's ministry that spring. And it happened to be…drumroll please… KidStuf! I jumped in with both feet and haven't looked back. I'll post more about that later in the week, but suffice it to say, the work I've had the opportunity to do at CCC has helped me understand the Orange Strategy on a much larger scale. Implementing this strategy at our church has led me to attend Orange Conferences & Orange Tours, prepare countless trainings about Orange for the team I lead and read pages and pages of material written by KidStuf's first "Credible Host" – Reggie Joiner (and the rest of the Orange Team)! As a result of these experiences, Orange has become more than just a curriculum I implement in ministry. It has shaped who I am as a parent as well.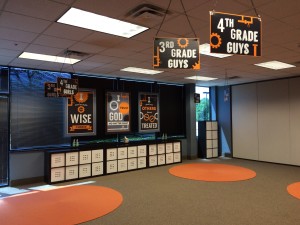 As a leader, being Orange is my only option. As a parent, I am so grateful for all that I have learned from Orange over the years. I believe in this strategy deeply and know it works. My family and I are products of it. We are forever reminding one another to make the wise choice or trust God no matter what. We've learned to be intentional with time spent together and fight for our relationships. All of this was born out of an experience we had watching a bunch of kids in a clubhouse figure out what God had to say about things like forgiveness, responsibility, love, patience, and more. Orange has taught me so much about ministry. It's taught me so much about parenting. But most importantly, Orange has taught me so much about God. I am grateful for all that my family and I have learned from Orange over the years. I hope my work in children's ministry and the use of the Orange Strategy offers the same to the parents I get to partner with each week at my church!