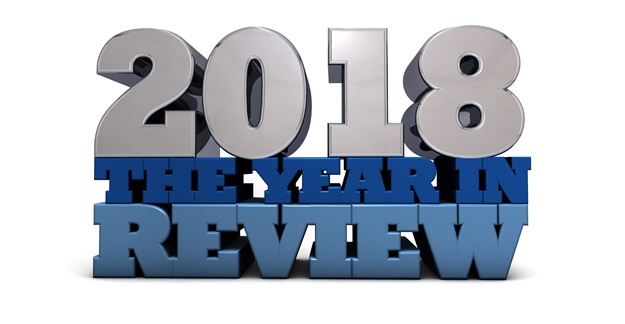 21 Jan

2018 – Year In Review
A Walk Down Memory Lane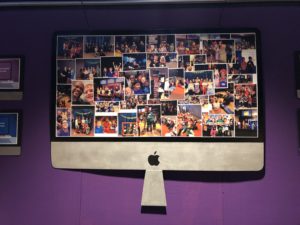 This year's January set had a specific element that I loved! It was a simple set, but there was one piece that in my opinion was a great WOW factor. It was our oversized Mac computer. While that element was really cool, my favorite thing about it was the "screensaver" we created. We made a tile collage of photos from events and special moments that occurred in our 2018 environment.
It turned out great, but the best part about it was watching our set-design team put the collage together as they reminisced and talked about things that happened throughout the year. We had so much fun talking about the different sets we created together. It was great to hear everyone's take on their favorite set of the year or a specific piece they enjoyed creating. We laughed about crazy things we tried and sets that we were concerned about but then surprised us when we finally got them finished.
All of this reminded me of how much I love designing environments for kids. I love creating spaces that make kids want to run to church. I love that our kids look for the new set each month and anticipate the change. Environment matters. What we do to help kids connect to what we are teaching is so important and the stage, set, or focal wall, provides a great way to do just that.
C3 Kids Sets of 2018
So, in the spirit of reminiscing, I thought I would take a moment and celebrate what our amazing elementary environment set design team created throughout 2018. Thanks for journeying with us. We're looking forward to collaborating and creating with you throughout 2019!
How about you? Did you have a favorite set that you created in 2018? I'd love to hear about it! Share you photos in the comments below or on one of our social media pages: Facebook, Twitter or Instagram.